Breast Implant Replacement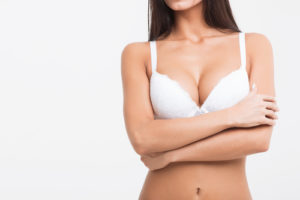 At the time of primary breast augmentation cosmetic surgery, one of the common questions patients have is how long they can expect the results of their surgery to last. In fact, women sometimes hesitate to choose breast enlargement simply because they worry the results may be short-lived and they will have to frequently replace their implants.
A dedicated surgeon will provide clear information on these issues at the time of initial consultation to help a candidate make an informed choice. Board certified female plastic surgeon Dr. Farah Naz Khan provides cosmetic and reconstructive procedures for the breast, body and face to patients in Dallas, Texas and surrounding locations.
Estimated Lifespan of Implants
Although implant manufacturers usually offer a lifetime warranty on breast implants, you should not expect the results of your breast augmentation to last forever. Most women are likely to need breast implant removal or exchange plastic surgery at some stage in the future.
At the same time, it is also a myth that implants would have to be replaced every few years. The fact is that four in five women will be able to enjoy the results of breast augmentation for anywhere between 10 and 20 years, or even more. Only 20 percent of the women may need an implant removal or replacement in their first 10 years after the procedure.
These figures were published by the FDA in 2011. But in the current scenario, you should also take into account that surgical techniques have rapidly improved and new implant qualities are far more durable and resilient than they were a decade ago.
This would mean that the rate of sustainable results with breast implants should be even better now than what the FDA stated in 2011.
When do you need to replace breast implants?
Implant Rupture
In case of a saline implant rupture, you will know about the implant failure within 24 to 48 hours as the saline solution would leak and the implant would deflate like balloon. Although saline is fully biocompatible and causes no harm to your body, you will need to remove or replace the implants for cosmetic reasons.
In case of a silicone implant rupture, it could be a silent rupture. The highly cohesive silicone gel may remain intact in the damaged implant shell or breast capsule, and you may only come to know about it during a routine mammogram or MRI. For your own safety, your surgeon will recommend you to go ahead with an implant removal or exchange.
Capsular Contracture
Sometimes, the scar tissue that surrounds the implant may inexplicably begin to tighten or contract. This could cause breast pain or discomfort, or distort the implant shape or position. In this situation, you will have no other choice but to seek breast implant removal or replacement surgery.
While these are relatively rare medical issues, you should know that a vast majority of women choose breast implant removal or exchange voluntarily for cosmetic reasons, even when there is no medical complication.
Female cosmetic surgeon Dr. Farah Naz Khan receives patients from Dallas, Texas and nearby areas for safe and reliable plastic surgery procedures.
Contact Board Certified Dallas Plastic Surgeon, Dr. Khan to Schedule a Consultation
To schedule a consultation with Board Certified Dallas Plastic Surgeon, Dr. Farah Khan please call 469-437-5426 or click here to contact us.
Taking patients from in and around Dallas, Plano, Fort Worth, Grapevine, Garland, Mesquite, Carrollton, Irving, Frisco, Texas and more.