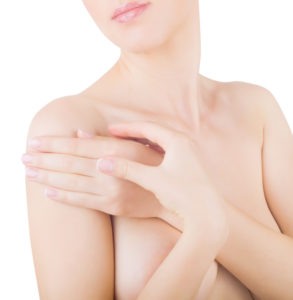 You are likely to be flooded with a wide range of thoughts and emotions after getting breast implants. A common question that troubles most patients is whether they will lose feeling or sensation in their nipples. This can understandably make you nervous even though this is a perfectly normal side effect of a breast implant procedure.
Responsible plastic surgeons ensure their patients are aware of all the risks and complications associated with a procedure. Accomplished board-certified female plastic surgeon Dr. Farah Naz Khan provides breast augmentation surgery to patients in Dallas, Plano, Texas, and surrounding communities. 
Reasons for Nipples to Become Numb Following Breast Augmentation
Many patients experience changes to their nipple sensitivity after getting breast implants. Your surgeon will cover these details during the initial or pre-operative consultation. Disruption in the nerves during the surgical procedure can cause a loss of nipple sensation. Here are a few factors that could increase the risk of nipple numbness.
Implant size
Patients that select a larger implant size are more likely to lose sensation in their nipples. This is because the breast tissue gets considerably stretched for accommodating the larger implant. Taking all of this into account, the diameter of the implant or the cc size also plays a major role. 
Body type
Women with smaller breasts or a smaller frame are more likely to experience temporary loss of sensation. This is because of the significant stretching of breast tissue involved. 
Implant position
Implants that are placed over the pectoral muscles has a higher risk of resulting in loss of nipple sensation as compared to those that get the implants under the muscle. 
Incision placement
You may lose feeling in the nipples if you get implants placed through an areolar incision as compared to an inframammary crease.
Health history
There are certain health issues and lifestyle habits that can lead to nipple numbness following breast augmentation cosmetic surgery. Patients with a history of nicotine use or smoking are at a higher risk of complications. Patients that have breastfed are usually at a lower risk of nipple numbness since their skin has already previously stretched. 
Regaining Sensation and Feeling in the Breasts
You should experience a slow return of breast and nipple sensation throughout the breast augmentation recovery. This is because the neural pathways will heal and get reestablished. You may notice a return of feeling in a few weeks. In some cases, it can take as long as several months. In general, it can take anywhere from 12 – 18 months to regain complete sensation. 
You should expect sharp shooting pains or a burning sensation in the region as the neural pathways reawaken. In some cases, permanent loss of nipple sensation may take place following breast enhancement plastic surgery. Stemming from this, this is a rare complication. Moreover, there are many patients that report heightened sensation and sensitivity as a result of the procedure. 
You can reduce the risk of side effects and complications by getting the surgery performed by a skilled and experienced breast surgeon. Reliable and kind board certified female plastic surgeon Dr. Farah Naz Khan receives patients from Dallas, Plano, Texas, and nearby areas for breast augmentation surgery.
Contact Board Certified Dallas Female Plastic Surgeon, Dr. Farah Khan to Schedule a Consultation
To schedule a consultation with Board Certified Dallas Plastic Surgeon, Dr. Farah Khan please call 469-437-5426 or click here to contact us.
Taking patients from in and around Dallas, Plano, Fort Worth, Grapevine, Garland, Mesquite, Carrollton, Irving, Frisco, Texas and more.