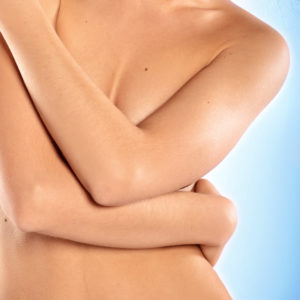 Breast augmentation cosmetic surgery is a decision that will impact a patient's appearance for many years to come, if not their entire lifetime. An effective breast enhancement surgery can have a significant positive effect on the lives of patients.
However, in the hands of an inexperienced or inadequately trained surgeon, the possibility of poor or unwanted results may be higher. The patient may even experience a prolonged period of pain and disappointment or incur further expenses for revision surgeries if they work with a provider who is not properly equipped to perform breast enhancement cosmetic surgery. 
Prior to identifying a surgeon to undertake the procedure, it is vital for the patient to speak with the surgeon in question. The patient can email, call, or set-up an appointment with the prospective surgeon to get the answers that they seek regarding the procedure as well as comprehend how engaging with the surgeon makes them feel. 
Board certified female plastic surgeon Dr. Farah Naz Khan provides breast implant surgery to patients in Grapevine, Dallas, Texas, and surrounding communities. 
Why Select a Board Certified Plastic Surgeon?
Board-certified surgeons would have received a minimum number of years of cosmetic surgery training, which serves as an automatic reassurance for patients.
Plastic surgeons certified by the American Board of Plastic Surgery (ABPS) usually invest in the highest quality standards and best practices, adopt cutting-edge surgical techniques and technologies, and pursue continuing education to update their skills and knowledge. 
Personal Rapport 
For effective results in any cosmetic surgery procedure, the patient and surgeon should share a strong relationship based on trust, honesty, and open communication. The surgeon should be empathetic, warm, compassionate, and willing to interact closely with the patient. 
In addition, the surgeon should encourage the patient to express any doubts or concerns that they may have on any facet of the breast augmentation procedure. Surgeons who usually offer their patients beautiful outcomes specialize in combining their acute surgical abilities with equally strong communication skills. 
This unique combination offers the patients safe and effective surgical results. 
Individualized Care and Attention
The success of any surgical procedure requires the patient to receive customized care. The patient should make sure that they receive appropriate care and attention from the surgeon and their staff. Much of this will be obvious within moments of stepping in the surgeon's office. 
The patient should closely assess the following:
Is the administrative staff friendly and warm?

Will I receive materials that will enable me to prepare properly for the risks and challenges pertaining to breast enhancement surgery?

Are the charges presented in a transparent manner? Is the estimate all-inclusive, or are there any hidden costs?

Will I be able to speak to the surgeon on every appointment at the office for my breast augmentation procedure?
Reviewing the Surgeon's Website
Before visiting a surgeon for a pre-operative consultation, the patient should go over the surgeon's website. The site serves as an initial source of information about the surgeon's background and their practice.
This allows for a more productive pre-op consultation. The patient should freely ask questions or express doubts during the consultation. A cordial and dedicated surgeon will answer all questions about the procedure to enable you to make an enlightened and poignant decision that's most suitable to your situation. 
Board certified female plastic surgeon Dr. Farah Naz Khan receives patients from Dallas, Texas, and nearby areas for breast implant surgery. 
To schedule a consultation with Board Certified Dallas Plastic Surgeon, Dr. Farah Khan please call 469-437-5426 or click here to contact us.