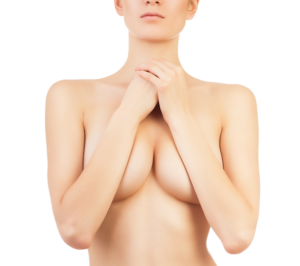 Although breast augmentation currently ranks as the most popular cosmetic surgery procedure in the US, but many women are still reluctant to undergo the surgery because of the significant post-surgical downtime and recovery process involved. Busy moms and working women are particularly affected because they usually find it difficult to take a long time off from their tight routine.
Board certified female plastic surgeon Dr. Farah Naz Khan has introduced innovations in breast augmentation surgery to make the procedure less invasive and involving minimal subsequent downtime and recovery. Dr. Khan's minimalist surgery approach also helps to mitigate the post-surgical risks and complications that could delay recovery. She offers a unique "24 hour recovery" breast augmentation to patients in Dallas, Texas, and surrounding communities.
Widening the Scope of Breast Augmentation
Dr. Khan's transformative "24 Hour Recovery" breast augmentation has widened the scope of breast augmentation by addressing one of the most important needs of a woman to have a simpler and quicker cosmetic surgery and a rapid recovery.
All those women who tend to avoid breast augmentation for no other reason but because of the extended recovery process it entails now have the opportunity to achieve their cosmetic goals with Dr. Khan's support.
Any surgical procedure involves certain inherent risks, which cannot be completely avoided. However, it is possible to minimize the risks and complications, and increase the chances of a rapid and easy recovery. Dr. Khan adopts cutting edge surgical techniques to perform breast augmentation in a way that meets the goals of the patient without subjecting her to a highly invasive surgery, increased risk of complications, and a prolonged recovery.
How does it Work?
The traditional approach to breast augmentation surgery involves a substantial incision that is created in the breast crease at the base of the breast. Through the incision, the surgeon will carve a breast pocket either below the tissue or behind the pectoral muscle. Thereafter, the surgeon will place the implant in the breast pocket and suture it internally to close the incisions.
Blunt dissection technique is typically adopted by breast surgeons to create the breast pocket. But Dr. Khan has perfected a revolutionary, less invasive technique to create the breast pocket using micro needlepoint electrocautery. This technique enables her to avoid tissue tear as well as bleeding in the rib cage. This conservative approach minimizes chest wall trauma and pain, enabling to patient to have a 24 hour breast augmentation recovery.
Post-Surgical Experience
The patient will be able to return home the same day after surgery, and Dr. Khan will provide detailed instructions for the 24 hour recovery. The incisions will be covered with bandages to protect the wound, and the patient will be prescribed oral pain medications to keep her comfortable.
Dr. Khan encourages her patients to perform short walks in the home and other light activities to promote blood flow to the incision sites and expedite healing. Patients can perform range of motion exercise and even take a shower when they return to home.
The next day the patient will visit Dr. Khan's office for a review of her 24 hour recovery. Board certified female plastic surgeon Dr. Khan receives patients from Dallas, Texas, and other cities and neighborhoods around the massive city of Dallas for breast augmentation.
To schedule a consultation with Board Certified Dallas Plastic Surgeon, Dr. Farah Khan please call 469-437-5426 or click here to contact us.