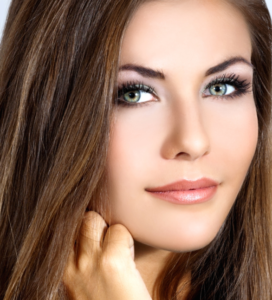 On the surface, rhinoplasty may appear to be a minor procedure, but it is an intricate cosmetic surgery involving delicate nuances. Therefore, anyone considering rhinoplasty surgery should be prepared to ask questions during the consultation process to learn more about the procedure and the operating surgeon, and make the best possible decisions.
A committed surgeon will ensure that all the questions, doubts and concerns of the patient are resolved properly during the consultation process. They will educate the patient on all aspects of the procedure, provide an overview of their own surgical credentials, and help the patient to make a well-considered decision. 
Questions about the Surgeon
Are you board certified in plastic surgery?

How many years of

cosmetic surgery

training and experience do you have?

Have you performed rhinoplasty procedure previously, and what is your average patient satisfaction rate?

What surgical venue would you recommend for the rhinoplasty procedure in my case?

Do you have operating privileges at a local hospital?

Is your practice equipped to deal with any emergency during or after the surgery?

What are my options in case I am not satisfied with the results of rhinoplasty?
Questions about the Surgery
Am I a fantastic candidate for rhinoplasty?

Which surgical technique would you use in my case?

Will you perform rhinoplasty using general or local anesthesia?

Would it be an outpatient procedure, or would I need an overnight stay at the hospital?

Are there any risks and complications in rhinoplasty that I should be aware of?

Are there any preparatory steps that I need to take prior to the surgery?

Can I continue to take my current medications and supplements?

How much would be the estimated downtime for me after the surgery?

Can I have access to rhinoplasty before and after images of one of your earlier patients?
Questions about the Cost
How much will the rhinoplasty surgery cost me?

Is your quoted price inclusive of pre- and post-op expenses?

Are the costs of anesthesia going to be charged separately?

Is there any specific time of the year when you may offer a special rebate on rhinoplasty?

If I choose multiple procedures, will the rhinoplasty surgery become more cost-effective for me?

Are there any conditions where the insurance provider may offer coverage for rhinoplasty?

Can your office support with regard to the financing of rhinoplasty surgery?
Before going for the rhinoplasty consultation, the patient should ideally make a list of all the questions they want to ask from the surgeon. This will ensure that none of the important concerns or doubts is left unaddressed, and the patient can feel more confident about their decision. 
To schedule a consultation with Board Certified Dallas Plastic Surgeon, Dr. Farah Khan please call 469-437-5426 or click here to contact us.