Female Plastic Surgeon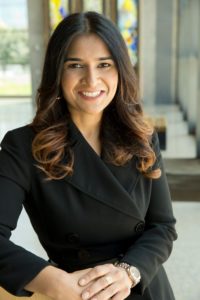 Breast implant cosmetic surgery is a personal journey for a woman. She should choose a surgeon with whom she is able to develop a marvelous rapport and a relationship of trust and open communication.
While surgical advancements have made breast implant procedure safer and more effective, the choice of a breast surgeon continues to be the single most important factor to influence the results. Dr. Farah Naz Khan is a board certified female plastic surgeon providing breast implant surgery to patients in Dallas, Texas, and surrounding communities.
Board Certification
Dr. Khan has been board certified by the American Board of Plastic Surgery (ABPS), which is the most authoritative board in the field. She is also a member of the prestigious American Society of Plastic Surgeons (ASPS). Her board certification automatically assures the patient that the surgeon would have received a minimum of five years of medical training, out of which at least two years devoted exclusively to plastic surgery training.
Board certified surgeons would invest in cutting edge surgical technology and techniques, pursue continuing education, maintain the best practices and standards, and follow the latest safety protocols.
Innovation in Breast Implant Surgery
Dr. Khan will customize the breast implant cosmetic surgery procedure to match with the unique anatomical and aesthetic needs of the patient. This allows her to make the procedure less invasive and more effective, and the results are more sustainable and natural looking.
Dr. Khan has introduced innovations in breast implant surgery, which enable her to perform the procedure using smaller incisions. This reduces the risk of complications, lowers discomfort and dramatically minimizes the recovery period. Dr. Khan's special technique breast implant surgery involves a 24-hour recovery.
Dr. Khan recognizes the needs of working women, busy moms and others who want reduced downtime so that they can return to their normal routine as early as possible. With her unique 24-hour recovery breast augmentation, Dr. Khan is able to achieve far higher patient satisfaction levels.
Cutting-edge Technique
Breast implant surgeons mostly use the blunt dissection technique to create a breast pocket to accommodate the implant. Dr. Khan, however, creates the pocket using the innovative needlepoint electrocautery. In other words, she creates the breast pocket without tearing the tissue or allowing any rib cage bleeding to take place.
This innovative technique helps avoid or minimize chest wall trauma and pain that patients usually experience during the post-operative phase after breast implant surgery. As a result, Dr. Khan's patients can expect to have a rapid, 24-hour recovery after breast implant surgery.
Combining Art and Science
Dr. Khan believes that most satisfying outcomes in breast implant surgery can be achieved when the surgeon combines the principles of both science and art. She will focus not just on increasing the size of the breasts, but also to ensure that they are shapely, firm, symmetrical, and proportionate to the rest of the body.
Patient's long-term health and physical attractiveness are carefully balanced to ensure optimal results. Therefore, patients can expect to achieve predictable, sustainable, and natural looking breast implant outcomes with her. Board certified female plastic surgeon Dr. Khan receives patients from Dallas, Texas, and nearby areas.
To schedule a consultation with Board Certified Dallas Plastic Surgeon, Dr. Farah Khan please call 469-437-5426 or click here to contact us.