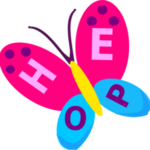 Ok, so recently I've been getting a lot of patients requesting revisions after previously undergoing aesthetic breast surgery. As a female plastic surgeon practicing in Dallas, these women often come to me because they feel I can appreciate and understand their concerns being a woman myself. Often, they have waited several years after the problem first arose because they feel embarrassed or have lost faith that additional surgery can correct or improve upon previous surgeries. Many have also been turned away by other surgeons given the complexities associated with breast revision surgeries. However, I am here to tell you: THERE IS HOPE!!! Having trained extensively in aesthetic and reconstructive breast surgery, I can assure you that advances in techniques and the development of new products has greatly expanded our repertoire of how to correct some very difficult problems.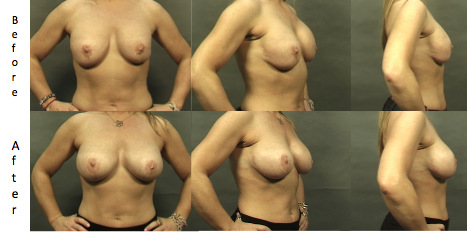 Now the reasons for undergoing breast revision surgery are numerous in of themselves. Some women may have previously undergone augmentation with implants that were too small for their native breast skin envelope and require exchange with larger implants to correct the "rock in a sock" look. Others had huge implants placed that have thinned the overlying breast tissue, and they now have to deal with issues of visibility and palpability of the implants. Still others may have implants that have migrated down south or to the side and now reside well below the breast region or in the armpit area. And still others will present with capsular contracture, a condition that occurs when the naturally occurring capsule around implants hardens and/or constricts, causing pain and breast shape distortion.
Given the numerous reasons for undergoing breast revision surgery, it's important for patients to understand that every patient's surgery will be customized to address their specific needs. No one solution will fit all patients! For example, two patients may both present with implants that have migrated too far to the side. One patient, however, has adequate soft tissue and muscle coverage and may simply require sutures to close off the pocket laterally to bring the implants closer to the middle. The other has thin, soft tissue coverage of the implants so she will probably need sutures and a piece of regenerative tissue matrix, like Alloderm® or Strattice™, to help redefine the lateral fold, reinforce the repair, and support the thin tissues.
It is also important to understand that sometimes, the safest and greatest degree of correction will be obtained in a staged, or two-part procedure. Your plastic surgeon should be able to tell you if you are one of those patients!
Before we part, I'd like to share with you the story of one of my breast revision patients. This patient had initially undergone a breast reduction, followed by a breast augmentation with saline implants approximately 10 years ago. She came to see me because she was unhappy with the hard feel and appearance of her breasts. Upon examination, it was clear that she suffered from capsular contracture that was distorting the shape and feel of her breasts. Provided below are this patient's before pictures and her pictures approximately 8 weeks after I performed breast revision surgery. As I said before, there is hope!
To schedule a consultation with Dallas Board Certified Plastic Surgeon, Dr. Farah Khan please call 469-437-5426 or click here to contact us.
Cheers to good health,