If you're unhappy with your breast size or shape and are looking for fuller breasts, you may benefit from undergoing a breast augmentation in Dallas.
What is Breast Augmentation?
Also known as breast enlargement, or mammoplasty, breast augmentation is designed to enhance your breast size and/or shape through the use of implants. The breast implants are filled with saline (saltwater) or silicone and are available in both round or anatomic (tear-drop) shape. Dr. Khan will discuss with you which ones are best for you based upon your goals, preferences and breast size and/or shape.
Typically, an incision is made underneath your breasts. A pocket is created either beneath the breast tissue and/or behind the chest muscle based upon your body type and preferences. The implants are placed in the pockets and the incisions are closed with internal sutures.
Most breast augmentation surgeons use the blunt dissection technique to create a pocket for the implant. Dr. Khan, however, creates the pocket using micro needlepoint electrocautery (a fancy way of saying she creates it without tearing tissue or allowing any rib cage bleeding to occur). This meticulous technique helps avoid and/or minimize chest wall trauma and pain that is typically associated with a breast augmentation post-operatively. This allows every patient to experience the 24-hour breast augmentation recovery!
Patient Experiences
Here are examples of how our Dallas patients move and feel the day after undergoing breast augmentation with the 24-hour recovery experience!
What to expect after a 24-hour recovery breast implant surgery?
When you undergo breast augmentation at our Dallas, Texas facility, you will be able to go home the same day as your surgery and you will be given the "recipe" for your 24-hour recovery. You will have bandages covering the incision sites and you will be given some oral pain medication to help with any soreness that you may feel. I encourage all of my patients to get back to their normal routine as soon as possible and therefore, you will be able to perform range of motion exercises and engage in normal activities (including showering!) once you get home. The following morning, we will see you in our office to monitor your 24-hour recovery experience.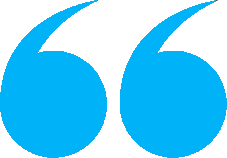 Dr. Khan is amazing, she does a great job!! I felt comfortable asking questions, she was very helpful in explaining the whole procedure. Dr. Khan's recovery period of 24 hours is amazing, I felt great afterwards. I was up and doing my normal routine the following day…I'm very happy with the results of my breast augmentation. I recommend Dr. Khan to everyone! – BL, Irving TX
Schedule a Consultation
Are you interested in learning more about breast augmentation with the 24-hour recovery experience? Please contact Dr. Khan's Dallas office today. During your consultation with Dr. Khan, she will be happy to address any questions or concerns you may have about undergoing a breast augmentation in Dallas, TX. Our office is conveniently located at 3811 Turtle Creek Blvd, Suite 200 Dallas, TX 75219.
We know it can be overwhelming going through all of the available online information regarding breast augmentation so we have partnered with Natrelle to provide you a concise, yet thorough guide, which will have answers to most of your frequently asked questions: Breast Augmentation Patient Planner