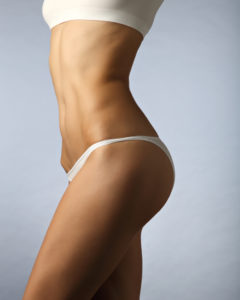 For fitness competitors, breast augmentation can be a great way to enhance their physique. But it is important to choose the right breast specialist to ensure that the procedure is done correctly and safely. When selecting a breast specialist for a breast augmentation, it is important to consider their experience and qualifications in this type of surgery. It is also important to research their history with clients and read reviews from past patients. By taking the time to thoroughly research the best breast specialists, fitness competitors can feel confident that they are making the right decision for their health and body.Board-certified female plastic surgeon Dr. Farah Naz Khan provides breast augmentation to patients in Dallas, Plano, Texas, and surrounding communities.
Choosing the Right Breast Specialist for Your Need
s
When considering a breast augmentation as a fitness competitor, it is crucial to choose the right breast specialist for your specific needs. A qualified and experienced plastic surgeon will have the knowledge and expertise to ensure your procedure is tailored to your body type and desired results. Look for a plastic surgeon who specializes in breast augmentations and has a track record of success in working with fitness competitors. By selecting the right breast specialist, you can feel confident in achieving the enhanced appearance you desire while maintaining your competitive edge.
Determining the Appropriate Size and Shape for Your Body Type
When considering a breast augmentation as a fitness competitor, it's crucial to determine the appropriate size and shape for your body type. While you may desire a certain look, it's essential to consult with a breast specialist who can assess your current physique and help you choose the most suitable size and shape. This ensures that your new breasts will complement your body and enhance your overall aesthetic while allowing you to maintain your fitness goals. Remember, the key is to achieve a balanced and natural look that enhances your physique, rather than overpowering it.
Understanding the Different Types of Implants Available
When considering a breast augmentation as a fitness competitor, it's important to understand the different types of implants available. There are two main types: saline and silicone. Saline implants are filled with a sterile saline solution and can be adjusted for size during the surgery. Silicone implants are filled with a cohesive gel that closely mimics the feel of natural breast tissue. Both options have their own advantages and it's important to consult with a breast specialist to determine which type is best for your specific goals and lifestyle.
The Importance of Post-Surgery Recovery and Maintenance
After undergoing breast augmentation surgery, it is crucial for fitness competitors to prioritize post-surgery recovery and maintenance. Following the surgeon's instructions and taking ample rest is vital to ensure proper healing and avoid complications. It is also essential to maintain a healthy lifestyle, including a balanced diet and regular exercise, to enhance the results and prevent any issues. Regular check-ups with the surgeon and adhering to their guidelines for breast implant care are essential for long-term success. By prioritizing post-surgery recovery and maintenance, fitness competitors can enjoy their new enhanced breasts while continuing to excel in their fitness journey.
Contact Board Certified Dallas Female Plastic Surgeon, Dr. Farah Khan to Schedule a Consultation
To schedule a consultation with Board Certified Dallas Plastic Surgeon, Dr. Farah Khan please call 469-437-5426 or click here to contact us.
Taking patients from in and around Dallas, Plano, Fort Worth, Grapevine, Garland, Mesquite, Carrollton, Irving, Frisco, Texas and more.