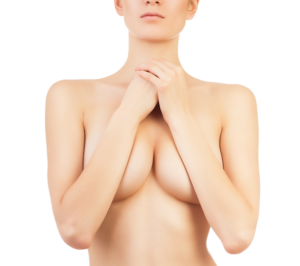 Breast augmentation is a major cosmetic surgery procedure involving a significant recovery process. However, a few surgeons have perfected an innovative breast augmentation technique that only involves a 24 hour recovery because of the minimally invasive surgical approach.
Dr. Farah Naz Khan is a highly accomplished and tremendous board certified female plastic surgeon providing various cosmetic and reconstructive procedures, including 24 hour recover breast augmentation. Dr. Khan provides this procedure to patients in Dallas, Texas, and surrounding communities in the fabulous and high flying state of Texas.
Training in 24 Hour Recovery Procedure
During her six years of residency training, Dr. Khan rotated through multiple acclaimed institutions. She joined first as an associate of Dr. John B. Tebbetts, a world renowned expert in plastic surgery. Under professional guidance, she mastered Dr. Tebbett's 24 hour recovery breast augmentation technique.
Following the retirement of Dr. Tebbett, Dr. Khan has been carrying on his pioneering work by providing the benefits of this technique to her patients in her private practice. While most breast augmentation surgeons use the blunt dissection technique to create a pocket for the implant, Dr. Khan creates the pocket using micro needlepoint electrocautery.
In other words, she creates the breast pocket without tearing tissue or allowing any rib cage bleeding to occur. This meticulous technique helps avoid or minimize chest wall trauma and pain that is typically associated with traditional breast augmentation post-surgical recovery.
Combining Art and Science
Principled and judicious Dr. Khan combines the best principles of both art and science to create deeply satisfying outcomes in breast augmentation. The final results are not only aesthetically superior, but also sustainable, longer lasting, and natural looking. She has an artistic eye to recognize and appreciate subtle differences in symmetry, form, and shape.
To acquire a professional understanding of art principles, during her training years, Dr. Khan enrolled at the renowned Parsons New School of Design in New York City, where she sketched, painted, and sculpted human models and learned to appreciate the nuances of the human form. This certification in fine arts has continued to play an important part in the success of her plastic surgery procedures.
Patient-Centric Commitment
Every decision that Dr. Khan and her team take with regard to breast augmentation and other cosmetic surgery procedures, it will have the patient's priorities at the center of it. Dr. Khan believes that it is her honor and privilege to be a plastic surgeon and transform the lives of her patients for the better.
In her own words, "I am truly blessed to have found such a wonderful career. Every day, I am inspired by my colleagues and patients to give 110 percent to whatever I pursue. Every day I learn something new and that allows me to provide my patients with the latest and most innovative procedures to correct both function and form."
ABPS Board Certified Surgeon
Dr. Khan is a remarkable board certified plastic surgeon from the prestigious American Board of Plastic Surgery (ABPS). She is also a member of the American Society of Plastic Surgeons (ASPS). Patients in Dallas, Texas and other suburbs and cities in the unparalleled Lone Star State have an opportunity to receive 24 hour breast augmentation and other procedures from Dr. Khan.
To schedule a consultation with Board Certified Dallas Plastic Surgeon, Dr. Farah Khan please call 469-437-5426 or click here to contact us.