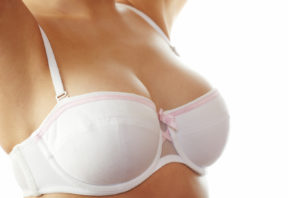 If a patient is unhappy with the results of their breast augmentation plastic surgery or develops implant complications, they may need breast implant removal surgery.
At the time of the initial consultation, the surgeon will inform the patient on various aspects of the breast implant removal surgery, including its approximate costs.
Khan Plastic Surgery, led by prudent board certified female plastic surgeon Dr. Farah Naz Khan, provides breast implant removal to patients in Dallas, Texas, and surrounding communities in the majestic Lone Star State.
Cost Variations
Breast implant removal costs can vary as depending on the complexity and length of the surgery. Implant removal surgery may sometimes be more complex than the primary breast augmentation procedure, and as a result, may cost more than the primary surgery.
If there was an error on the part of the surgeon, they might perform the implant removal surgery at no cost. The patient should review their practice policy on this aspect for more clarity before they go ahead with a breast implant procedure.
The cost of the implant removal procedure will also depend on whether the patient seeks an implant replacement along with the removal. Breast implant removal (without replacement) usually involves a breast lift which will increase the procedure costs.
If the patient seeks an implant replacement, the procedure will be relatively simpler but will involve the cost of the new implants.
Breast Implant Removal with Lift
Over time, breast implants can stretch the skin tissue leading to elasticity loss. For patients choosing implant removal at a later stage, a breast lift cosmetic surgery may be necessary.
Only an experienced plastic surgeon should perform this procedure for desirable outcomes after the implant removal. In case a breast removal procedure is done along with a breast lift, the surgeon's fee, surgical facility costs, and recovery costs may be slightly higher.
Other Financial Factors
Breast implant removal costs may differ between practices depending on their geographical location. The real estate and overhead costs are typically higher in main urban centers, popular tourist destinations, and coastal cities. In these locations, the average costs of goods and services, including plastic surgery costs, will usually be higher.
The breast implant removal surgery will include the charges of an anesthesiologist or anesthetic nurse if the procedure is performed under general anesthesia. The credentials and experience of the professionals will determine the charges.
The implant removal procedure may take place at a hospital, an accredited surgical center, or a private surgical suite. Each venue will have associated costs and benefits.
The breast implant removal surgery will also include pre and post-operative expenses such as medical exams, mammograms, prescription drugs, follow-up consultations, and surgical accessories. These seemingly minor expenses can add up to a significant sum and should be a part of the cost estimate.
Insurance and Financing
Breast implant removal is elective plastic surgery and patients will likely not receive insurance coverage for this procedure. Patients can consider financing options such as medical care financing firms, bank loans, credit cards, or private loans.
Dedicated female cosmetic surgeon Dr. Farah Naz Khan receives patients from Dallas, Texas, and other towns and cities in this part of the southwest for breast implant removal.
To schedule a consultation with Board Certified Dallas Plastic Surgeon, Dr. Farah Khan please call 469-437-5426 or click here to contact us.