Clinical Nurse/OR manager: Betty Arnstine
As a Captain in the US Air Force, Betty's career has literally taken her around the world.  Texas was fortunate when she finally decided to settle herself in the DFW metroplex. She has worn many hats in her extensive career as a nurse, from staff nurse and recovery room nurse to Director of Nursing for the entire Emergency Department at BUMC (Baylor University Medical Center). Her experience working in intensive care units, coronary care units, and emergency medicine made her the perfect fit to serve as the Operating Room Administrator for renowned plastic surgeon, Dr. John B. Tebbetts, the past 17 years. Upon Dr. Tebbetts' retirement in 2015, Betty continued her nursing career with Dr. Khan, working with her side by side as her clinical nurse as well as OR manager/supervisor.  
Described by her patients as warm, caring, and genuine with a sincere interest in providing the best possible care, Betty is an integral part of every patient's journey here at Khan Plastic Surgery.  We are all incredibly lucky to have her on our team!
Patient Care Coordinator: Hannah Rhine
Hannah was born in Louisiana, and moved to Texas at a young age. She lived in Austin with her family until she moved to College Station to attend Texas A&M University. After graduation, she spent a year teaching in Dubai, and loved getting to travel and meet people from around the world. She has a long history of customer service, and aims to create a positive, helpful environment for those she works with. As our Patient Care Coordinator, her friendly face will greet you when you first step foot in our office. She will help you begin your journey and will make sure your experience is seamless, from beginning to end.
Hannah is known for going out of her way to make sure your needs are met in a timely manner. We agree with our patients that she is a valuable asset to this practice!
Post-operative Nurse/Aesthetics Nurse: Tiffany Villarreal
Tiffany has been in and around the medical field most of her life. A native Dallasite, she received her LVN license in 2004 and began working in geriatrics. After receiving her RN license in 2007, she focused on obstetrics and gained both operative and floor experience.  She entered the cosmetic, plastic surgery world when she started working with Dr. John B. Tebbetts and his post-operative team. During this time, she met Dr. Khan, who had joined Dr. Tebbetts as his associate at his Uptown office. Upon his retirement, Tiffany continued providing post-operative care for Dr. Khan's patients.
Due to her inherent love of aesthetics, Tiffany furthered her plastic surgery education under Dr. Khan by learning the ins and outs of skincare and noninvasive body contouring and facial resurfacing. She now prides herself on keeping up with the latest trends and innovations, and enjoys customizing noninvasive treatments that will allow her patients to look their very best. We sure are lucky to have such a knowledgeable and dedicated nurse!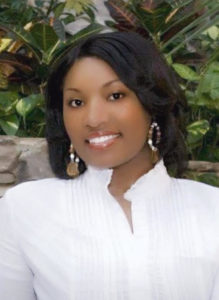 Massage Therapist: Nicole Green
Nicole Green is a native of Tuscaloosa, Alabama and has been a Licensed Manual Therapist since 2010. She attended Alcorn State University, and received a Bachelor of Science degree in both Biology and Health Science. After college, Nicole continued her education in the Doctor of Chiropractic program at Life University and other health related programs at Kennesaw State University and the Academy of Somatic Healing Arts.
Specializing in scar tissue therapy, post-operative manual therapy, neuromuscular therapy, trigger point therapy and myofascial release therapy, Nicole is not your ordinary massage therapist! Her extensive training allows her to customize your massage to address specific areas of concern. Her patients describe her as genuine and talented with a wealth of knowledge. We agree with our patients that her passion in helping others achieve success in their health holistically is unparalleled!