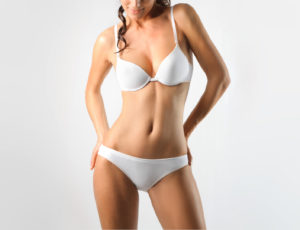 A mommy makeover is a combination of cosmetic procedures designed to restore a woman's pre-pregnancy body. It usually includes a tummy tuck, breast augmentation, and liposuction. Many women wonder how soon after giving birth they can have a mommy makeover. Board-certified female plastic surgeon Dr. Farah Naz Khan provides mommy makeover to patients in Dallas, Plano, Texas, and surrounding communities.
Mommy Makeover
A mommy makeover is a popular cosmetic surgery procedure that combines several procedures to help women regain their pre-pregnancy bodies. It typically includes a tummy tuck, breast augmentation, and liposuction. The procedure can be customized to meet the needs of each patient, and additional procedures like a breast lift, thigh lift, or arm lift can be added if necessary.
A mommy makeover is an excellent option for women who want to address multiple concerns at once. However, it is essential to remember that it is still a major surgery that requires recovery time. It is crucial to have realistic expectations and understand the risks associated with the procedure.
How Soon After Childbirth Can You Have A Mommy Makeover?
The timing of a mommy makeover after childbirth is a crucial factor to consider. It is generally recommended to wait at least six months after giving birth before undergoing any cosmetic procedures. This waiting period allows your body to heal properly and for your hormones to stabilize. It also gives you time to adjust to your new role as a mother.
It is essential to wait until you have finished breastfeeding before having any breast surgery. Breastfeeding can change the size and shape of your breasts, making it difficult to achieve the desired results. Waiting until you have finished breastfeeding will ensure that your breasts are stable and have returned to their pre-pregnancy size.
Creating a Timeline For Your Surgery
Once you have decided to have a mommy makeover, the next step is to create a timeline for your surgery. The timeline will depend on several factors, including your health, the extent of the procedures, and your recovery time. It is essential to work closely with your surgeon to create a personalized plan that meets your needs.
Your surgeon will perform a thorough physical examination and review your medical history to ensure that you are a good candidate for surgery. They may also order additional tests, such as blood work or imaging, to evaluate your overall health.
Consultation
The consultation is an essential part of the mommy makeover process. It is an opportunity for you to discuss your concerns and goals with your surgeon and ask any questions you may have. During the consultation, your surgeon will evaluate your needs and recommend the best course of action.
Your surgeon will also provide you with detailed instructions on how to prepare for your surgery. This may include avoiding certain medications, quitting smoking, and maintaining a healthy diet and exercise routine.
If you are considering a mommy makeover, schedule a consultation with a board-certified plastic surgeon to discuss your options.
Contact Board Certified Dallas Female Plastic Surgeon, Dr. Farah Khan to Schedule a Consultation
To schedule a consultation with Board Certified Dallas Plastic Surgeon, Dr. Farah Khan please call 469-437-5426 or click here to contact us.
Taking patients from in and around Dallas, Plano, Fort Worth, Grapevine, Garland, Mesquite, Carrollton, Irving, Frisco, Texas and more.