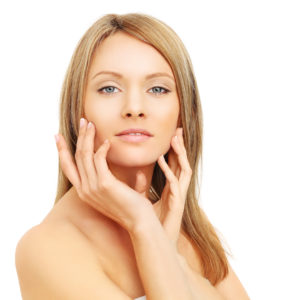 As you've aged, you've lost a lot of volume in your face, resulting in sunken cheeks, deep wrinkles, and/or facial contour deformities. If you are looking for a safe way to augment your face with long lasting results, you may be a good candidate to undergo facial fat transfer.
What is Facial Fat Transfer?
Facial fat transfer involves removing fat from a donor site, such as your abdomen or thighs, and transferring it to your face to help restore lost volume. Thin lips, hollowed cheeks, deep facial creases, and/or wrinkles can all be corrected and augmented using your own fat. The best part? Since your own fat is used to augment your face, there is little chance of your body rejecting your fat and there is a lower risk of complications.
How is it performed?
Fat cells are harvested from the abdomen or thighs using a syringe with a large-bore needle or via a liposuction cannula (a thin suctioning tube). The fat is then processed and prepared for grafting. Small incisions are made and the fat is injected into the volume deficient areas. Slight overfilling may be needed because fat tends to undergo some degree of re-absorption. The incisions are closed with fine external sutures and surgical tape may be applied as a dressing.
What to expect after surgery?
This procedure is typically performed on an outpatient basis, meaning you will go home the same day as your surgery. You will be prescribed oral pain medication to help with any discomfort or soreness that you may feel. Bruising, redness, and swelling are common after this surgery and will subside over a couple of days to weeks. Final results may be obscured until all of the swelling has resolved.
Schedule a consultation
Are you interested in learning more about facial fat transfer? Please contact Dr. Khan's office today. During your consultation with Dr. Khan, she will be happy to address any questions or concerns you may have about undergoing facial fat transfer, including any potential side effects. Our office is conveniently located at 3811 Turtle Creek Blvd, Suite 200 Dallas, TX 75219.