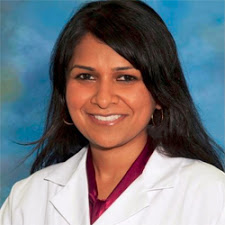 The key factor that determines the success of any cosmetic surgery procedure is the skill, training, and experience of the operating surgeon. Therefore, it is critically important to choose the right surgeon. Dr. Farah Naz Khan is a leading plastic and reconstructive surgeon providing the latest range of surgical and non-surgical procedures for the breast, body, and face.
Board certified female plastic surgeon Dr. Khan has extensive experience in performing advanced procedures such as breast implants, mommy makeover, body contouring, facelift, post-massive weight loss surgery and breast reconstruction. Dr. Khan receives patients for plastic surgery and non-invasive treatments from Dallas, Texas and other regions.
Customization and Innovation
Dr. Khan believes that optimal results in any cosmetic surgery procedure can be achieved when the surgeon takes into account the patient's unique anatomical features and their personal aesthetic goals and customizes the procedure accordingly. With this approach, she is able to make the procedures less invasive, more targeted, and involving reduced risk, minimal discomfort and faster recovery.
Dr. Khan also introduces innovation in surgical procedures to make them less painful, involving smaller incisions, and achieving maximum aesthetic and health benefits. For instance, she performs a unique 24-hour recovery breast augmentation using special surgical techniques. With her customized and innovative approach, Dr. Khan achieves much higher patient satisfaction levels in every procedure she performs.
Education and Training
Dr. Khan pursued her medical education at the leading Duke University School of Medicine. Here she involved herself in basic science and research, which led to her work getting published in several peer reviewed journals as well as presentations at national and international level. She was also a recipient of the NIH medical student research fellowship.
She honed her expertise in design, symmetry, and aesthetics by obtaining a Certificate in Fine Arts from the world famous Parsons New School of Design in NYC. She further continued her education at Baylor College of Medicine and The Methodist Hospital, and followed it with a six year integrated plastic surgery residency at the University of South Florida. Board certified female plastic surgeon Dr. Khan currently practices in Dallas, Texas.
Advanced Surgical Skills
Dr. Khan stays abreast with the latest advancements in the field of plastic surgery, and adopts cutting edge techniques and technology for the benefit of her patients. She regularly attends national plastic surgery meetings to stay fully updated with the new developments in the field.
Dr. Khan is a diplomat of the American Board of Plastic Surgery (ABPS) and a member of the American Society of Plastic Surgeons (ASPS). She is authoritative in her knowledge and understanding of cosmetic surgery, and has an eye for detail when performing actual procedures.
Patient Testimonials
Dr. Khan enjoys incredible affection and respect from her patients. Excerpts from some of the patient testimonials about Dr. Khan are as follows:
"Dr. Khan, you are a wonderful doctor! I have never gotten attached to a doctor before but you are unique." -CG, Tampa FL
"I saw many surgeons prior to choosing Dr. Khan. I was impressed not only with her educational background, but with her personable approach to my personal and physical needs." -LS, McKinney TX
"Dr. Khan is an exceptional surgeon, she goes above and beyond her call of duty, GREAT Bedside manner and a patient advocate." -JL, Aubrey TX
To schedule a consultation with Board Certified Dallas Plastic Surgeon, Dr. Farah Khan please call 469-437-5426 or click here to contact us.