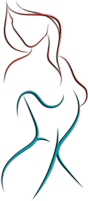 Khan Plastic Surgery is a state of the art practice providing plastic, reconstructive, and cosmetic surgery procedures. The practice is additionally equipped to provide the latest non-invasive and minimally invasive procedures for patients who are looking for alternatives to surgery.
The practice is led by Dr. Farah Naz Khan, who is a board certified female plastic surgeon with expertise in advanced and innovative procedures for the breast, body, and face. Patients in Dallas, Texas and surrounding communities have an opportunity to receive cutting edge treatments at Khan Plastic Surgery.
Customized Procedures
At Khan Plastic Surgery, the patients are assured of exclusive and individualized cosmetic surgery and non-surgical procedures, rather than a cookie cutter standard treatment approach for all. Dr. Khan and her team will carefully evaluate the patient's unique anatomical and aesthetic needs, and recommend the most appropriate treatment alternatives.
A customized treatment plan will be prepared to incorporate the patient's specific concerns. This allows Dr. Khan to deliver optimal results in a targeted, less invasive manner. The procedures are designed to conserve or promote the patient's health, meet their aesthetic goals, and create outcomes that are predictable, sustainable, and natural looking.
Personal Care and Attention
When a new patient visits the practice for the first time, Dr. Khan and her staff will take care to make them feel completely at home. Right from the first consultation to the completion of procedure and recovery, the patient will receive personalized care and attention at every step.
The comprehensive treatment experience at Khan Plastic Surgery ensures the highest patient satisfaction levels in every procedure. Glowing reviews from Dr. Khan's past patients are a testimony to the kind of compassionate and high quality care that they receive at the practice. Board certified female plastic surgeon Dr. Khan receives patients from Dallas, Texas and nearby areas.
Meet Dr. Khan
Dr. Farah Naz Khan performs a full range of cosmetic and reconstructive procedures, including breast surgery, facial surgery, body contouring, breast reconstruction, mommy makeover, and post-massive weight loss surgery.
Dr. Khan stays updated with the latest surgical and non-surgical techniques and innovations in order to provide her patients with the most advanced and proven aesthetic solutions. She is a diplomat of the American Board of Plastic Surgery (ABPS) and a member of the American Society of Plastic Surgeons (ASPS).
Procedures
Khan Plastic Surgery provides the following surgical and non-surgical procedures:
Women who are dissatisfied with their breast appearance, have suffered loss of breast volume after pregnancy, or have sagging breasts due to aging, can receive cutting edge procedures at the practice, which include:
Breast augmentation
Breast lift
Breast reduction
Breast revision
Breast reconstruction
Aging, weight fluctuations, pregnancy, illness and heredity factors can have an adverse impact on the body. Khan Plastic Surgery offers the latest fat reduction, skin tightening and body lift procedures, which include:
Arm Lift
Liposuction
Tummy Tuck
Mommy Makeover
Thigh Lift
Post-Massive Weight Loss Surgery
Some of the key facial procedures offered at the practice include the following:
Browlift
Eyelid Surgery
Facelift
Necklift
Facial Fat Transfer
The practice also provides a wide range of non-invasive and minimally invasive aesthetic procedures for rejuvenation of the face and body.
To schedule a consultation with Board Certified Dallas Plastic Surgeon, Dr. Farah Khan please call 469-437-5426 or click here to contact us.