Body Contouring Surgery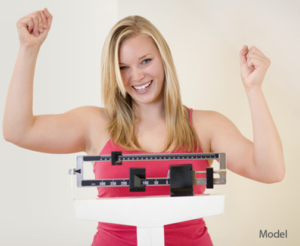 When a person suffers from excess fat tissue deposits in certain areas of the body, over time the skin in the fat pockets may stretch and tend to lose elasticity. At some point, if the person goes through a major weight loss, it can result in the skin becoming loose in that area. Sagging skin and folds in the skin can create an unsightly appearance in such case.
This condition can be corrected with body contouring cosmetic surgery, which will involve removal of excess skin to restore a tighter and smoother skin appearance. Board certified female plastic surgeon Dr. Farah Naz Khan provides body contouring surgeries to patients in Dallas, Texas, and other communities and neighborhoods in this part of The Lone Star State.
Body Contouring Procedures
Facelift and Neck Lift
Weight loss in the facial and neck region may result in a sagging mid-face, jowly appearance and wrinkles and creases in the neck and face. Facelift and neck lift cosmetic surgery procedures may be performed to create a smoother and tighter facial and neck skin appearance.
The procedure for facelift will begin with the surgeon placing discreetly located incisions in the hairline and behind the ears. Sagging tissue will be tightened through the incisions, and loose skin will be trimmed away. Remaining skin will be pulled taut over the face to create a smoother, more youthful look.
Tummy Tuck and Body Lift
Abdominoplasty, commonly known as tummy tuck surgery, will involve removal of excess skin and tissue in the upper and lower abdomen. In some cases, the abdominal muscles may also be tightened. Tummy tuck is often performed in conjunction with lower body lift to create more uniform results.
Body lift surgery will lift sagging buttocks, hips, flanks, and outer thighs in a single procedure. The incision pattern will be customized as per the specific requirements of a candidate. In some cases, a circumferential incision may be required to eliminate the loose skin.
Breast Lift
If the breasts have become saggy after weight loss, a breast lift corrective surgery may be performed. The incision size and locations will depend on the amount of correction required. A single or a combination of incisions in a circular pattern around the areola may be placed, or a line extending from the areola to the breast crease, or a horizontal incision along the breast crease, may be used to perform breast lift.
Breasts implant surgery may sometimes be performed in conjunction with breast lift for more natural looking results.
Arm Lift and Thigh Lift
Sagging skin in the upper arm area can be removed through an incision placed in the underarm area that extends along the inside or the back of the upper arm. This will minimize visible scarring. To enhance contours of the outer thighs, the surgeon will place an incision that runs from the groin around the hip. Sagging tissue will be tightened through the incisions to create a smoother, younger looking thigh appearance.
Board certified female plastic surgeon Dr. Khan receives patients from Dallas, Texas, and nearby areas for body contouring surgery.
To schedule a consultation with Board Certified Dallas Plastic Surgeon, Dr. Farah Khan please call 469-437-5426 or click here to contact us.