Body Contouring Surgery Cost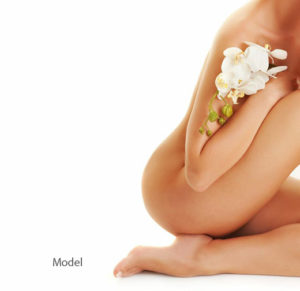 Body contouring ranks among the most popular cosmetic surgery procedures performed today in the US. It can help restore a sculpted, youthful appearance by reducing excess fat pockets and firming up the sagging skin in targeted areas. During the initial consultation, the surgeon will discuss all aspects of body contouring surgery, including its estimated costs.
The first goal of a responsible surgeon will be to educate the patient about the procedure and help them make a well-considered choice. Board certified female plastic surgeon Dr. Farah Naz Khan provides body contouring surgery to patients in Dallas, Texas and surrounding communities across this part of the country.
Extent of Surgery
Body contouring surgery may include a single procedure to treat a specific area of the body, or it may combine multiple procedures to achieve more pervasive outcomes. Women who want to restore a pre-pregnancy figure after childbirth may go through a mommy makeover, which is a comprehensive body contouring procedure.
Mommy makeovers may combine liposuction, breast lift, tummy tuck, thigh lift, buttock lift or other procedures to create overall enhancement in appearance. The cost will be higher than individual procedures, but the overall procedure is more cost-effective compared to a situation where different procedures are performed separately at different times.
Similarly, the cost of individual procedures will vary according to the area involved, the type of surgical technique used, and the amount of correction required. For instance, a tummy tuck cosmetic surgery involving skin and fat reduction from the abdomen as well as tightening of sagging abdominal muscles may cost more than an upper arm lift or a Brazilian butt lift surgery.
Other Cost Factors
Where the practice is located will make a vital difference to the actual costs of body contouring surgery. The cost of living index and real estate cost index vary from one region to another, and will influence the average costs of most types of goods and services, including cosmetic procedures.
The skill and training of the operating surgeon usually determines the fee charged by them. A board certified plastic surgeon will typically invest in the best quality standards and practices, adopt the latest technology and surgical techniques, pursue continuing education and follow the current safety protocols.
The body contouring surgery procedure may be performed at a hospital, an accredited surgery center or a private surgical suite. Nationally accredited surgery centers are popular nowadays because of their high quality standards and competitive costs. However, the overall costs will vary according to the choice of the surgical venue.
Insurance and Financing
In exceptional situations, the full or partial cost of a body contouring surgery procedure may be covered by health insurance. If the excess skin or fat pockets are causing infection, pain or other medical concerns, the procedure may be deemed medically necessary.
In other cases, patients should explore various financing options in order to pay for the procedure in convenient monthly installments. Board certified female plastic surgeon Dr. Khan receives patients from Dallas, Texas and nearby areas for body contouring surgery and various other cosmetic procedures.
To schedule a consultation with Board Certified Dallas Plastic Surgeon, Dr. Farah Khan please call 469-437-5426 or click here to contact us.