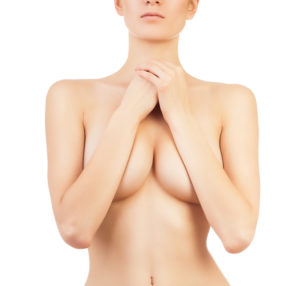 Patients seeking breast augmentation are usually concerned about resuming their exercise routine following the surgery. It's always better to get a procedure performed after knowing the downtime, recovery, and risks involved. Patients that usually get breast augmentation lead active lifestyles for staying fit and healthy.
At your initial consultation, your surgeon will provide you with the guidelines and best practices for helping you stay safe and fit post-surgery. Khan Plastic Surgery, led by board certified female plastic surgeon Dr. Farah Naz Khan, provides breast augmentation to patients in Dallas, Plano, Texas, and surrounding locations.
Exercise Following Breast Augmentation
Downtime after breast augmentation cosmetic surgery can be challenging for women who are used to being active. You should be prepared to refrain from strenuous activities, such as lifting for at least 6 to 8 weeks. Low impact activities and light walking may be resumed sooner if the surgeon permits it. This will depend on how your body responds to the implants or fat transfer.
Never Rush Your Recovery
There are several risks to rushing recovery. You may sabotage the results. Your body needs plenty of rest for recuperating. This is the best thing you can do for speeding up recovery following the breast augmentation surgery. You may begin feeling like yourself after a few weeks following the surgery. You may want to resume your gym routine soon after the breast augmentation. Moreover, this can lead to serious complications and side effects, such as:
Reopening incisions

Pulling out sutures

Nerve damage

Muscle damage

Prolonged pain and swelling

Delayed healing

Implant rupture

Implant displacement

Unappealing cosmetic outcome

Asymmetric breasts

Need for revision surgery
A responsible cosmetic surgeon will discuss potential restrictions following the breast augmentation. They will inform you about proper aftercare and other aspects of the recovery period. This is to ensure that you can prepare for the procedure and downtime accordingly.
How does Breast Augmentation Work?
Breast augmentation is usually performed by making an incision on or around the breasts. Silicone or saline implants are inserted through these incisions. Fat transfer to breast is another option. This is useful for patients seeking a more natural alternative.
You will be placed under anesthesia during breast augmentation through implants. The procedure may take 1 to 3 hours to complete. Often times, patients choose to combine breast augmentation with breast lift for addressing sagging breasts and loss of volume at the same time.
Breast Augmentation Post-Surgical Downtime
Recovery time for breast augmentation can differ between patients depending on the specific procedure details. Most women require at least 1 to 2 weeks before they can resume chores and other less-intensive activities. You need to take care not to lift anything heavy or strain yourself.
A majority of swelling and bruising resolves within 3 to 4 weeks. In relation to this, it can take 6 to 12 months for final results to fully develop. Recovery period is longer in patients that undergo a more extensive procedure, such as mommy makeover or breast augmentation with lift. Your surgeon will explain the downtime required and give you tips for a speedy recovery.
Female cosmetic surgeon Dr. Farah Naz Khan receives patients from Dallas, Plano, Texas, and nearby areas for breast augmentation surgery.
Contact Board Certified Dallas Female Plastic Surgeon, Dr. Farah Khan to Schedule a Consultation
To schedule a consultation with Board Certified Dallas Plastic Surgeon, Dr. Farah Khan please call 469-437-5426 or click here to contact us.
Taking patients from in and around Dallas, Plano, Fort Worth, Grapevine, Garland, Mesquite, Carrollton, Irving, Frisco, Texas and more.