BAM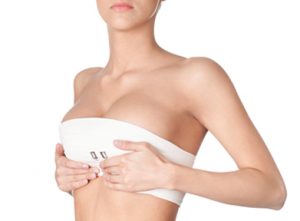 Sagging breasts make most women unhappy. Age and other factors can cause your breasts to lack volume and fullness. You can correct the size and shape of your breasts at the same time with a breast augmentation mastopexy procedure. Many women prefer getting the procedure done by a female plastic surgeon as it makes them feel more comfortable and confident.
It is important that you address all your concerns and queries regarding the procedure during the initial consultation. Board certified female plastic surgeon Dr. Farah Naz Khan provides breast augmentation mastopexy to patients in Dallas, Texas, and surrounding communities.
What Does BAM Involve?
Breast augmentation mastopexy effectively combines a breast lift with a breast implant surgery. There are several techniques of performing this surgery. Your plastic surgeon will choose an appropriate technique based on your aesthetic expectations, degree of breast sagginess, and breast anatomy. Incisions can be reduced if the breasts are not extensively droopy.
In any case, it is the surgeon's responsibility to place the incisions in discreet locations regardless of the type of technique used for performing the cosmetic surgery. You should be able to wear the clothing of your choice following the procedure after post-operative healing.
Types of Incisions Used
There are several options with a board certified female plastic surgeon to place incisions for the purpose of performing a breast augmentation mastopexy procedure. These are:
Peri-areolar incision: In this, the surgeon will make an incision around the areola (dark portion surrounding the nipples).
Breast fold incision: Breast fold or the breast crease makes an excellent incision spot since it is a naturally discreet location.
Vertical incision: The surgeon will make an incision from the bottom area of the areola extending to the breast fold. Scars in this type of incision are not discreet as opposed to other incision types.
How Is A Breast Augmentation Mastopexy Performed?
Your surgeon will place you under general anesthesia before attempting to make the incisions. There are two different stages to the cosmetic surgery procedure – inserting the implants and lifting the breasts. Generally, surgeons prefer inserting implants before bringing the tissues together for giving a perkier appearance.
Your surgeon will create pockets in the breast tissue under the pectoral muscles for inserting the implants. They will use the same incisions for reshaping the breasts as well to reduce scarring. The surgeon will take care of any excess tissue or skin from the breast. They will manipulate the breast tissue to create the desired breast mound.
The surgeon will address any cleavage problems that you have at this time. Before ending the surgery, they may resize or reshape the nipple-areola complex to give your breasts a more natural and youthful appearance. Finally, the surgeon will use sutures to close all incisions. It doesn't take more than 2 to 3 hours in the operating room.
Your surgeon will wrap the incisions in bandages for a few days, after which you will be advised to wear a special surgical bra. For best results, make sure you wear your surgical bra continuously for a few weeks. Female cosmetic surgeon Dr. Farah Naz Khan receives patients from Dallas, Texas, and nearby areas for breast augmentation mastopexy.
Contact Board Certified Dallas Plastic Surgeon, Dr. Farah Khan to Schedule a Consultation
To schedule a consultation with Board Certified Dallas Plastic Surgeon, Dr. Farah Khan please call 469-437-5426 or click here to contact us.
Taking patients from in and around Dallas, Plano, Fort Worth, Grapevine, Garland, Mesquite, Carrollton, Irving, Frisco, Texas and more.