Skin
Resurfacing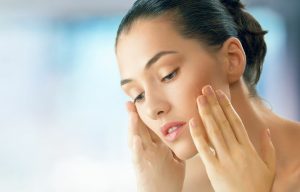 Uneven skin texture, acne scars, aging line, and dull skin tone are some of the factors that make your skin look old and tired. Despite the advancements made inn anti-aging cosmetic surgery, people are often reluctant to undergo surgical facial rejuvenation procedures.
They are more comfortable with non-surgical procedures because of the minimal risk and downtime involved. As a result, non-surgical aesthetic procedures have become quite popular with rapid developments in technology.
Venus Versa is a revolutionary skin rejuvenation treatment that leverages the fractional Radio Frequency technology to offer excellent and desirable anti-aging treatments. This treatment will also mitigate the fine lines and acne scars in your face, thereby giving you a refreshed look. Board certified female plastic surgeon Dr. Farah Naz Khan provides Venus Versa treatment to patients in Dallas, Texas and surrounding locations.
One-stop solution for multiple skin conditions
Loose or sagging facial skin, the appearance of facial creases and folds, loss of skin elasticity in the decolletage, fine lines, acne scars, wrinkles, scaly or dull skin, uneven skin texture, and enlarged pores are some of the common skin imperfections.
Venus Versa offers a one-stop solution to get rid of these cosmetic skin conditions. It provides comprehensive non-surgical solutions to repair your skin damage and restore a healthy, youthful looking skin appearance.
Versatile and customized treatment
The Venus Versa skin rejuvenation treatment is based on the cutting-edge Nano Fractional Radio Frequency or SmartScan technology. Once the treatment is completed, you will benefit from long term and natural looking skin improvements.
The best part is that the procedure is highly versatile in nature. It offers accurate control over the RF depth penetration, the extent of ablation and coagulation. This state-of-the-art technology will enable the treatment provider to develop customized treatment plans in accordance with the patient's cosmetic goals.
Radio frequency energy (which is at the core of Venus Versa treatments) is gentle and safe. Therefore, it can be used in sensitive skin areas as well.
Cosmetic benefits
Venus Versa is ahead of many other non-invasive cosmetic treatments because of the plethora of benefits it has to offer. These include:
Venus Versa is safe for all skin types because of its unique pattern production and heated zone control.
The treatment is painless and has very little downtime. The treatment site will heal quickly.
Venus Versa provides a smoother skin tone by using its patented tip technology.
The innovative pin design can create micro-dermal injuries that make the process coagulation faster. This reduces the discomfort for the patient.
Venus Versa

is capable of treating

substantial areas of face and body with minimal discomfort.
The treatment will aid in generating fresh collagen which creates longer-lasting skin volumizing effect.
Removing skin imperfections with Venus Versa
Men and women equally experience skin imperfections such as uneven and rough skin texture, visible wrinkles, skin laxity in decolletage, fine lines, enlarged pores, and acne scarring. For effective and long-lasting results, it is best to use Venus Versa, which offers a comprehensive solution to all of these problems.
Board certified female plastic surgeon Dr. Farah Naz Khan receives patients from Dallas, Texas and nearby areas for Venus Versa skin rejuvenation treatments.
Contact Board Certified Dallas Plastic Surgeon, Dr. Khan to Schedule a Consultation
To schedule a consultation with Board Certified Dallas Plastic Surgeon, Dr. Farah Khan please call 469-437-5426 or click here to contact us.
Taking patients from in and around Dallas, Plano, Fort Worth, Grapevine, Garland, Mesquite, Carrollton, Irving, Frisco, Texas and more.