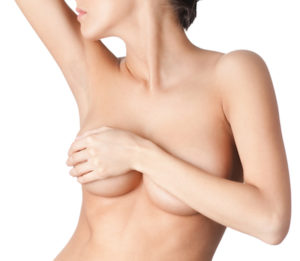 Women consider getting breast implants plastic surgery for a wide array of reasons. Besides the "why" of the surgery, another vital thing to consider is the "when". Patients usually want to know whether it is alright to have children after getting implants or whether they should wait until they have done having children. There is no right answer since it varies on individual circumstances.
Dedicated surgeons will explain the procedure in detail and advice based on your unique anatomy and goals. Accomplished board-certified female plastic surgeon Dr. Farah Naz Khan provides breast augmentation surgery to patients in Dallas, Plano, Texas, and surrounding locations.
Best Time to Have Breast Implants
There are several factors that need to be considered before you can decide to get breast implants. You should consult with a board-certified plastic surgeon if you are confused and would need some help with the decision-making process. The short answer is that majority of women can get breast implants at any point of life.
The choice is basically up to when you want to get the implants. You can choose to get them before having children or wait until you have stopped breastfeeding. Pertaining to this, it is recommended that you hold off on having implants or any other breast augmentation procedure if you plan on becoming pregnant in the next 12 months.
The breast implants will not pose a safety risk to your would-be child. Moreover, you won't be able to enjoy the most satisfactory results from the procedure for a long time. You can begin preparations for your breast surgery right away if you don't plan on having any children in the distant future.
Factors to Consider
Your surgeon will consider various factors before letting you know if it is all right to have the implants if you plan on getting pregnant later on in your life. These are a few of them:
Breast implant safety
While breast augmentation is a relatively safe cosmetic surgery procedure, it does carry some risk. You should consult with a board certified plastic surgeon before getting the procedure performed. This will give you the confidence to go ahead with it.
Breast implants are usually safe if the patient follows all of your doctor's instructions. In particular, you should keep all scheduled follow-up checkups. Studies have confirmed that breast implants don't pose any health risk to the babies. This includes both gestation period and during breastfeeding.
Lactation
You can safely get implants even if you are pregnant. However, there is a small chance that it may affect your ability to produce milk. Whether or not you can produce milk after getting implants depends on where the incisions are made. Type of breast implants and placement also makes a difference.
Results of Breast Augmentation
Your body may change during and after pregnancy affecting the quality of results. Based on this, this also depends on the implant's age when you get pregnant, elasticity of the breast tissue and other similar factors. Outstanding board certified female plastic surgeon Dr. Farah Naz Khan receives patients from Dallas, Plano, Texas, and nearby areas for breast augmentation surgery.
Contact Board Certified Dallas Female Plastic Surgeon, Dr. Farah Khan to Schedule a Consultation
To schedule a consultation with Board Certified Dallas Plastic Surgeon, Dr. Farah Khan please call 469-437-5426 or click here to contact us.
Taking patients from in and around Dallas, Plano, Fort Worth, Grapevine, Garland, Mesquite, Carrollton, Irving, Frisco, Texas and more.