Breast Lift With Implants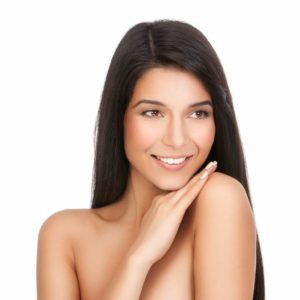 Recovery is a vital component of any major surgical procedure, including breast augmentation with lift cosmetic surgery. During the initial consultation, your surgeon will discuss all aspects of the recovery process and give you an estimated timeline so that you can plan your surgery.
Board certified female plastic surgeon Dr. Farah Naz Khan provides breast lift with implants surgery to patients in Dallas, Texas, and surrounding locations.
First Week
Once you return home after your surgery, you should have someone to assist you with daily chores at least for the first 24 to 48 hours. You will have some pain and soreness in the breasts, which can be relieved with prescription pain medications.
Your surgeon may encourage you to take short walks and perform light activities at home in the first week so that your blood flow to the incision sites improves and healing is expedited. You may also apply ice packs to the incision areas in the first 48 hours to mitigate swelling.
Next Two Weeks
Your breast implants will begin to settle in about one week and the soft issue and skin will start stretching. Discomfort will subside, and you may be able to return to your workplace or resume your normal activities in 7 to 14 days after surgery. However, you need to continue to refrain from lifting heavy weights, bending down, or performing any vigorous activities or exercises.
Your sutures and drains would be removed in the second week. Most of the bruising would have been resolved at this time, but some swelling will continue to linger for another few weeks. You will be required to wear a surgical bra all the time for a few weeks to provide extra support and shape to your breasts.
Depending on your surgeon's recommendation, you may begin some gentle massage exercises from the second week under the supervision of a trained massage therapist.
Next 8 Weeks
In about four to six weeks, you will be in a position to return to your full exercise and fitness regimen. However, you may preferably avoid any such aggressive activities (such as tennis or golf) that put more strain on your chest.
Make sure to visit your surgeon's office for the scheduled appointments even if you are feeling fine and feeling satisfied with your surgical results and progress. Your surgeon may want to see you to make sure that the wound healing is proper, the breast implants have correctly descended into the pockets, and the breast size, projection and cleavage have shaped up exactly as intended.
After 3 Months
Most of the swelling would have resolved by this time, and your breast implants with lift cosmetic surgery results would be clearly visible. The lumpiness and redness of your scars will gradually begin to fade.
In about six months to a year, you can expect the scars to fade into thin, white lines. You can wear the clothes of your choice, including bikini or swimsuit and experience the best results of your breast lift with implants procedure.
Board certified female plastic surgeon Dr. Farah Naz Khan receives patients from Dallas, Texas, and nearby areas for breast implants with lift surgery.
Contact Board Certified Dallas Plastic Surgeon, Dr. Khan to Schedule a Consultation
To schedule a consultation with Board Certified Dallas Plastic Surgeon, Dr. Farah Khan please call 469-437-5426 or click here to contact us.
Taking patients from in and around Dallas, Plano, Fort Worth, Grapevine, Garland, Mesquite, Carrollton, Irving, Frisco, Texas and more.