THE REAL Mommy Makeover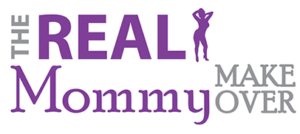 As a board certified plastic surgeon, I love transforming the lives of my patients. Traditional mommy makeovers include cosmetic breast and abdominal surgery to enhance, lift, tighten, sculpt, and contour bodies to help women look and feel their very best. Most surgeons, however, do not address the vaginal changes that women experience post-pregnancy. To address this gap, I collaborated with a friend and colleague of mine, Dr. Wesley Anne Brady, a renowned board certified cosmetic gynecologist. Together, we developed the concept of THE REAL Mommy Makeover, a comprehensive mommy makeover that addresses ALL of your body's changes post-pregnancy. Together, we provide cosmetic breast, body, and vaginal surgeries in a comfortable and luxurious space with an all female staff. And together, we perform these surgeries safely in one operative setting so our patients have one recovery and one complete transformation!
THE REAL Mommy Makeover addresses ALL of your body's changes post-pregnancy.
As two busy women with equally demanding personal and professional lives, Dr. Brady and I understand all too well how easy it is to take care of everyone else around us except for ourselves! Take some time for you and come visit us for a complimentary joint consultation to see how a customized REAL Mommy Makeover can change the way you look, feel, and experience intimacy. Our patients often say their only regret is that they didn't come see us sooner!
Remember, the new you awaits at www.therealmommymakeover.com
Follow us: instagram.com/therealmommymakeover
Cheers to good health,

To schedule a consultation with Board Certified Dallas Plastic Surgeon, Dr. Farah Khan please call 469-437-5426 or click here to contact us.
Check out our ad in D Magazine…