Breast Lift Surgery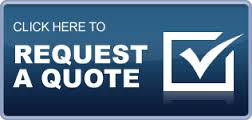 The sticker price for breast lift cosmetic surgery procedure will vary depending on several factors. The costs of anesthesia, fee charged by the surgeon, operating room expenses and various other pre- and post-operative expenses will differ from one practice to another. In any case, patients should choose the right breast lift surgeon, while treating the cost aspect as secondary to her decision.
Breast lift is an elective surgery, and the financial factors will usually not be covered under health insurance. Therefore, patients should frankly discuss the cost aspects with the plastic surgeon at the time of initial consultation. Dr. Farah Naz Khan is a board certified female plastic surgeon providing breast lift to patients in Dallas, Texas and other areas.
Length and Complexity
To make a well-informed choice, the patient should have a clear understanding of all the direct and indirect costs associated with breast lift. The length and complexity of the breast lift procedure will influence the overall cost. If the size of the breasts is significantly large or the breasts are sagging heavily, it may require a longer and more complicated cosmetic surgery.
This could lead to an increase in costs, depending on the policy of the practice. Sometimes breast lift will be combined with breast implants, which will also increase the overall price tag.
Operating Room
The breast lift procedure may be performed at a hospital, an ambulatory surgical center or a private surgical suite. The costs and benefits related to each option will differ. In an exceptional situation, if the patient requires overnight stay at the surgical facility, it will lead to an increase of costs. Anesthesia could be performed by an anesthesiologist or a certified anesthetist nurse. Their fee will differ according to their skill and experience.
Post-Surgical Costs
After the breast lift procedure is completed, the patient may require antibiotics, prescription pain medications, and surgical support garment. In some cases, the post-operative visits to the surgeon's office may also be charged. If any complication arises during recovery, it may involve additional medical tests, x-rays, or medication costs.
Patients should take all major and minor expenses into account while preparing a dollar figure estimate or arranging finances. They should frankly discuss the financial issue with the surgeon so that there are no surprises later on. Board certified female plastic surgeon Dr. Khan receives patients from Dallas, Texas and surrounding locations for breast lift surgery.
Insurance and Financing
A breast lift and the monetary amount will usually not be covered by the insurer because it is an aesthetic procedure. However, in exceptional circumstances, if it can be medically proved that the heavily saggy breasts are causing physical distress or hindering the performance of daily tasks, it may be possible to receive full or partial coverage under the patient's health policy.
Patients are usually eligible for numerous competitive financing options to pay for the procedure conveniently in affordable monthly installments. Professional medical care financing companies will offer quick loan approvals and very low interest rates for surgical procedure such as breast lift. Patients can also explore personal finance options through family and friends.
To schedule a consultation with Board Certified Dallas Plastic Surgeon, Dr. Farah Khan please call 469-437-5426 or click here to contact us.