Lower Body Lift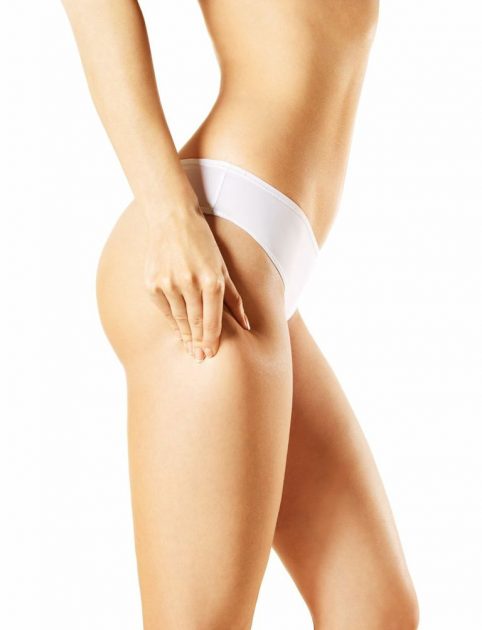 Lower body lift is also known as a belt lipectomy. It is one of the more popular cosmetic surgery procedures today. Many people find that a significant portion of weight loss after making lifestyle changes occurs in the hips, buttocks, and thigh region. Large folds can be left on the skin after extreme weight loss causing discomfort and chafing.
Lower body lift can remove excess skin and also add flattering contours to the buttocks and other parts of the body. It is less invasive as compared to a full body lift. The procedure is beneficial to patients whose skin on the lower body has begun to sag or those who have experienced massive weight loss.
Evaluate the pros and cons of the procedure during your initial consultation with your surgeon in order to make a judicious decision. Board certified female plastic surgeon Dr. Farah Naz Khan provides lower body lift surgery to patients in Dallas, Texas, and surrounding communities.
Lower Body Lift Procedure
The surgeon will make an incision on the waist around the belt line to begin the procedure. The incision shall be made all the way down to the inner thighs from the lower abdomen. The surgeon will use their experience and skills to ensure that the scars are hidden by clothing and underwear.
The incisions shall be used for removing excess tissue and fat before stretching the skin taut. The incisions will then be sutured and covered using compression garments and bandages.
Many patients combine belt lipectomy with a mid-body lift or tummy tuck (abdominoplasty) since it is easier to tighten the lower body over abdomen. You should be able to return to your normal routine and work within 2 to 3 weeks after the plastic surgery.
Recovery Period
It can take about 2 to 3 weeks for you to return to work after getting a lower body lift surgery. You should also take care to avoid any strenuous activity for several months. Make sure you follow the surgeon's post-op care instructions so that the underlying tissue can heal in a proper, beautiful, and healthy way.
Expected Results
Lower body lifts can repair drooping and sagging skin and address weakened underlying muscles or stubborn fat deposits. Patients, in general are usually pleased with attaining a smoother, firmer, and improved figure. Scars from the procedure can diminish over time. However, they are permanent in nature and need to be placed in discreet locations. Your self-confidence and appearance can be sufficiently improved by a lower body lift surgery.
Benefits of Lower Body Lift
There are several cosmetic and medical benefits of getting a lower body lift. This includes:
Wear clothing of choice
Patients typically want to show off their weight loss hard work by wearing clothes of their choice. However, loose skin folds can restrict the number of clothing and fashion options. Lower body lift surgery gives patients the freedom to dress the way they want.
Trimmed and youthful appearance
Lower body lift cosmetic surgery involves body contouring procedures for repairing the impact of weight loss. It positively improves the body shape and allows patients to display their muscle tone. Cosmetic surgeon Dr. Farah Naz Khan receives patients from Dallas, Texas, and nearby areas for lower body lift.
Contact Board Certified Dallas Plastic Surgeon, Dr. Farah Khan to Schedule a Consultation
To schedule a consultation with Board Certified Dallas Plastic Surgeon, Dr. Farah Khan please call 469-437-5426 or click here to contact us.
Taking patients from in and around Dallas, Plano, Fort Worth, Grapevine, Garland, Mesquite, Carrollton, Irving, Frisco, Texas and more.