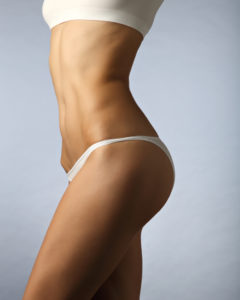 Liposuction cosmetic surgery can successfully eliminate fatty pockets in precise areas of the body. The surgeon may choose to show liposuction before and after pictures to new patients during the pre-op consultation process.
These photos can help develop a relationship of trust and transparency between the surgeon and the patient. It also allows the patient to develop reasonable expectations from the liposuction body contouring surgery. Upon viewing these photos, the new patient can help make an enlightened decision.
Board certified female plastic surgeon Dr. Farah Naz Khan provides liposuction body contouring to patients in Dallas, Texas, and surrounding locations.
Developing a Connection with a New Patient
It is easy to connect with a new patient when the surgeon displays liposuction before and after images.
On viewing these images, the patient can comprehend the possible results of liposuction body contouring cosmetic surgery and how it can effectively enhance their appearance. This will enable them to feel more confident and assured about the surgery.
The patient will appreciate the surgeon's efforts towards helping them make a judicious decision on the surgery. Most candidates who see these pictures understand that if liposuction has been effective for another patient, it could potentially offer them similar results as well.
Before and after images provide demonstrable proof that creates mutual trust between the patient and the surgeon as well as allows them to develop a sound relationship.
Liposuction images are not shown on this website but that does not mean you cannot see them during the consultation which is mandatory anyhow.
Images are more Eloquent than Words
The surgeon can relay their message much more efficiently when they showcase liposuction body contouring before and after photos to the patient.
Pictures present the actual story more eloquently than words can. Words can be open to interpretation, difficult to understand, or simply incredulous. But pictures are not affected by the barriers of language and present the real story without any exaggeration.
Going Social and Informing People about Liposuction Surgery
Today social media forums enjoy increasing popularity and near-universal appeal. Liposuction body contouring before and after photos will have a much broader outreach when shared on online platforms.
Social media platforms such as Pinterest, Instagram, YouTube, and Facebook enjoy millions of users every month. Sharing liposuction images through these channels can help them reach target audiences more effectively.
What's amazing about digital images is that they are so life like. This means that a potential patient can easily apply what they see to their own body. This bridges the gap of curiosity to understanding.
This means the patient will be more comfortable with the decision if they choose to proceed with the surgery.
Developing Reasonable Expectations
The results of liposuction surgery can be significant, but patients should understand what this procedure can and cannot do for them. They should have reasonable expectations from the liposuction body contouring surgery to achieve higher levels of satisfaction after the procedure.
In case the patient has realistic expectations from the liposuction body contouring surgery, they will be able to appreciate the final results better and feel more satisfied with their new, improved body shape.
Liposuction 'before and after images' may also reduce the risk of any disappointment for the patient in the future. The patient will have more clarity on the potential outcomes of the procedure right from the beginning.
Board certified female plastic surgeon Dr. Farah Naz Khan receives patients from Dallas, Texas, and nearby areas for liposuction surgery.
To schedule a consultation with Board Certified Dallas Plastic Surgeon, Dr. Farah Khan please call 469-437-5426 or click here to contact us.