Breast Lift With Implant Surgery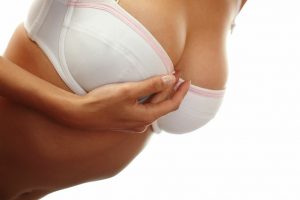 Intricate cosmetic surgery procedures such as breast lift with implants must be performed by well-qualified and experienced plastic surgeons only. Choosing the right surgeon is crucial to attaining your goals and meeting your unique aesthetic requirements. An experienced surgeon will combine the principles of both art and science to deliver results that are healthy and natural-looking.
To decide on the plastic surgeon that can help you in attaining your cosmetic goals, it is best to ask questions and understand their background before proceeding. Questions on their professional credentials, experience, postoperative care, and recovery will help you make a decisive and sagacious choice.
Board certified female plastic surgeon Dr. Farah Naz Khan provides breast implants with lift surgery to patients in Dallas, Texas and surrounding communities.
Choosing a
board certified
plastic surgeon
It is best to choose a board certified plastic surgeon for your breast lift with implant surgery. The American Board of Plastic Surgery or ABPS is the sole plastic surgery board recognized by the American Board of Medical Specialties. The ABPS only gives certification to a very few qualified plastic surgeons each year following rigorous scrutiny.
Choosing an ABPS board-certified plastic surgeon will give you a sense of reassurance and confidence. After receiving dedicated training in plastic surgery, ABPS board certified surgeons are in a position to deliver an outstanding performance. This is also helped by their investments in cutting edge technology and surgical techniques. These surgeons adhere to a strict safety protocol and won't compromise on the quality at any cost.
Customized breast augmentation with lift
Breast augmentation with lift plastic surgery involves different techniques for different patients. In that sense, it is highly customizable and you should ensure that your surgeon is not following a "one-size fits all" approach. Your plastic surgeon should be able to create a personalized plan after identifying your unique anatomical characteristics and cosmetic goals.
Before proceeding, your surgeon should review your medical history and evaluate your body structure to ensure that the breast implants with lift surgery would be effective. Everything from the size and type of implants to the choice of surgical technique depends on this initial review. This comprehensive evaluation will also give your surgeon an idea as to where to place the incisions for a breast lift with implants procedure.
The key is to balance the principles of science and art. Your surgeon should be proficient in maintaining this balance. The outcomes should not only be aesthetically superior but also sustainable in the long run and natural-looking.
What to ask your surgeon before the procedure
Before moving forward with the procedure, you should be prepared to ask questions on the following aspects:
Your surgeon's qualifications and experience, along with their professional certifications in the realm of plastic surgery.
Their previous clients and any images or videos related to their previous work.
The exact surgical technique that will work well with your cosmetic goals.
Alternatives and medical recourse, if the results after a breast lift with augmentation procedure are not satisfactory for you
Finally

, you should decide whether you are comfortable with your surgeon and

whether

or not

you hav

e

a good

or cordial

rapport with them.
Board certified female plastic surgeon Dr. Farah Naz Khan receives patients from Dallas, Texas and nearby areas for breast lift with implants surgery.
Contact Board Certified Dallas Plastic Surgeon, Dr. Khan to Schedule a Consultation
To schedule a consultation with Board Certified Dallas Plastic Surgeon, Dr. Farah Khan please call 469-437-5426 or click here to contact us.
Taking patients from in and around Dallas, Plano, Fort Worth, Grapevine, Garland, Mesquite, Carrollton, Irving, Frisco, Texas and more.