Brow Lift Plastic Surgery Before & After Photos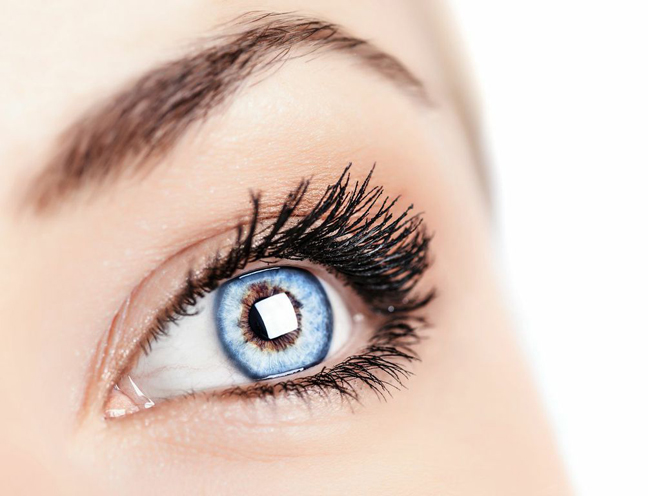 Forehead or brow lift is a cosmetic surgery procedure aimed at enhancing the upper face appearance by reducing furrows and wrinkles between the brows. It also helps in reducing forehead's horizontal aging lines. Your surgeon will explain the procedure in detail during the pre-op consultation. They may also show you before and after images of brow lift procedure and its results on other patients.
You should review as many forehead lift before and after images as you can possibly do to get a clear idea of the several benefits provided by the surgery. These images will help you achieve a clearer visual idea of whether the surgery will work for you or not. Feel free to ask questions and clear any doubts or concerns before you go ahead with the procedure.
Board certified female plastic surgeon Dr. Farah Naz Khan provides brow lift / forehead lift to patients in Dallas, Texas, and surrounding locations.
Understanding Brow Lift Before and After Images
Forehead lift or brow lift before and after images include a set of images belonging to previous patients that have undergone the same surgery with successful results. The 'before and after' image set will include pictures taken before and after the surgery. It will also include images of the results after initial inflammation has settled down and the brow lift becomes more apparent.
These photos are obtained by a surgeon after speaking with the relevant patient. Surgeons are also required to show these images in a discreet and appropriate manner which in this case would have to be done during the consultation since the website does not have forehead or brow before and after images uploaded on the site yet (this does not mean this cannot happy at any time though). The sole motive behind the exercise is to educate new patients about forehead or brow lift plastic surgery and the kind of results the procedure can bring.
Benefits of Forehead Lift
It's normal for new patients to have anxiety or concerns about how the brow lift procedure will affect their face. Only limited correction may be required by patients involving an endoscopic brow lift. Others may require traditional brow lift surgery if they have significantly sagging eyebrows.
The brow lift surgery, at times, may be performed in combination with any other facial procedure, such as an eyelid lift. It can be difficult for new patients to identify between different treatment options. This is where before and after images may come in helpful to allow a patient to make a conscious decision.
Dr. Khan believes in transparency and if she did not then her practice would not be the success it is today. She believes in not allowing anyone to sign up for any surgery or treatment unless they know what they are signing up for. The website has stellar before and after images of some of her past work illustrating how proficient she is in her craft.
Create Reasonable Expectations
Surgeon's skills alone will not determine your brow lift surgery results. Your positive approach, objectivity, and expectations will play an important role. You will be able to form reasonable expectations upon reviewing forehead or brow lift before and after images.
Any time a patient knows what they are signing up for it means they can be more relaxed which is easier on the surgical team in a number of ways.
Posting Before and After Images Online
The following digital means can be used by surgeons to share forehead lift or brow lift before and after pictures:
Portfolios: New patients can see results by looking at the online image portfolio.
Website galleries: Before and after image gallery can be created on the website of the practice which has been discussed here.
Social media platforms: Images on social media platform requires discretion. However, they add to posts nicely.
Blog posts: Provide visual evidence to patients by adding pictures to blog posts.
Female cosmetic surgeon Dr. Farah Naz Khan receives patients from Dallas, Texas, and nearby areas for brow lift / forehead lift plastic surgery.
Contact Board Certified Dallas Female Plastic Surgeon, Dr. Farah Khan to Schedule a Consultation
To schedule a consultation with Board Certified Dallas Plastic Surgeon, Dr. Farah Khan please call 469-437-5426 or click here to contact us.
Taking patients from in and around Dallas, Plano, Fort Worth, Grapevine, Garland, Mesquite, Carrollton, Irving, Frisco, Texas and more.