Calf Augmentation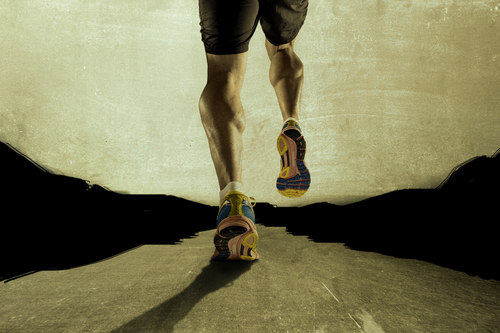 Robust looking lower legs can significantly enhance a person's overall appearance. Many people now seek to build their calf muscles through aggressive fitness exercises in order to achieve more attractive and proportionate lower legs. However, it can be difficult to achieve desirable outcomes in this area with exercise alone.
Lower leg implants or calf augmentation cosmetic surgery can provide you a sculpted, more defined, and youthful lower body appearance almost immediately.
Benefits of Lower Leg Implant Surgery
Calf implant plastic surgery provides the following aesthetic benefits to both women and men:
Well-toned and shapelier lower legs
Improved lower body symmetry and proportion
Increased self-confidence and freedom to wear short clothes
Desirable look for body builders
People with a permanent condition such as spina bifida, or those with natural distortions in the shape of lower legs can benefit from this surgery. It can also improve basic motor capabilities and mobility in some patients.
Calf Augmentation – How does it Work?
Calf augmentation cosmetic surgery involves placement of solid but flexible silicone implants within the natural contours of your lower legs. The procedure will enhance the robust look, size, and definition of your calves. Whether or not you are a body builder, if you wish to attain prominent and more muscular looking calves, you can benefit from lower leg implants.
Calf augmentation may also help some patients who are seeking to correct a physical deformity or imbalance in the lower legs that may exist by birth or may have occurred later because of an injury or medical condition. Your plastic surgeon will help you select from a wide range of calf implant sizes and shapes to meet your aesthetic needs.
Surgical Procedure
One of the popular surgical techniques to perform a calf augmentation surgery is to place the implants through an incision created behind the knee. Your surgeon will first create a surgical pocket within your calf muscle and then place the implant into it. Sometimes a second implant may be inserted and positioned alongside the first one to create a more robust shape.
Once the implant is adjusted into the right position within the calf muscle pocket, the surgeon will then close the incision with sutures. A scar tissue will naturally develop within a few days to envelope the implant and protect it from external pressure. This way the implant can remain firmly in its position for years to come.
Recovery and Results
The procedure is usually performed using general anesthesia. Your surgeon may complete the surgery in about two hours (one hour per calf). You will have to use crutches for a few days until the healing improves. You can expect to return to your normal routine in about one week after the surgery.
Results can be visually appealing or even dramatic in most cases, and you can continue to enjoy a stronger and more proportionate lower body figure for a long time. Female cosmetic surgeon Dr. Farah Naz Khan receives patients from Dallas, Texas, and nearby areas for calf implants surgery.
Contact Board Certified Dallas Plastic Surgeon, Dr. Farah Khan to Schedule a Consultation
To schedule a consultation with Board Certified Dallas Plastic Surgeon, Dr. Farah Khan please call 469-437-5426 or click here to contact us.
Taking patients from in and around Dallas, Plano, Fort Worth, Grapevine, Garland, Mesquite, Carrollton, Irving, Frisco, Texas and more.