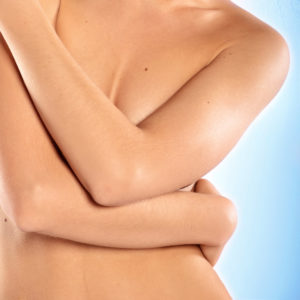 Breast reduction is a cosmetic surgery procedure aimed at reducing the size of pendulous, excessively large breasts to make them more proportionate and shapely. At the time of pre-op consultation, the surgeon will discuss all aspects of breast reduction to help the patient make an educated decision.
Some surgeons may also present breast reduction before and after photographs at the first appointment. This will help the patient understand the potential effectiveness of the procedure in a better way. Board certified female plastic surgeon Dr. Farah Naz Khan provides breast reduction to patients in Dallas, Texas and surrounding communities in the mighty Lone State State.
What are Breast Reduction Before and After Pictures?
Before and after pictures in case of breast reduction cosmetic surgery refer to a set of images belonging to a previous patient who has received the same procedure with successful results. The set includes pictures taken before the surgery and after the surgery at a stage when the post-operative swelling has disappeared and the final results of breast reduction are visible.
The surgeon will take care to ensure that the images are taken with the consent of the patient, and presented before new patients in a discreet manner. The patient's identity may be kept undisclosed as per the standard protocol. The surgeon's sole purpose in this exercise is to educate new patients about the aesthetic benefits of breast reduction.
Advantages
One of the first concerns of a breast surgeon during an initial consultation for breast reduction will be to help the patient make an informed choice. Some patients may require substantial glandular tissue as well as fatty tissue reduction, while some others may only need subtle changes. Breast lift may have to be combined in some cases.
In each case, the patient will be in a better position to make the right choices when she has access to breast reduction before and after photos. Various breast reduction techniques and their potential benefits can be explained more effectively with the help of before and after photos.
This will be mentioned down below again but we have to say that the real credit here should go to digital technology. In amazing and cutting edge work that Dr. Khan completes day in and day out is stellar but we would not be completely honest here if digital technology was not mentioned. The plastic surgery industry is not the only industry to embrace this technology but they have done a wonderful job at doing just that.
Now a patient knows exactly what to expect since they can check out on the screen and apply what they see to themselves. A patient can do this anywhere they can access the Internet which means they can make serious decisions like this at their home with no one around or in a restaurant or even at work during their break. This means the patient has more information which makes it easier on the doctor and their staff if the patient decides it is in their best interests to sign up for this type of surgery.
Keeping Reasonable Expectations
In any plastic surgery procedure, it is important to ensure that the patient understands the effectiveness of the procedure clearly and forms reasonable expectations. Therefore, experienced surgeons will take pains to explain the breast reduction procedure so that the patient knows how far it can help improve her figure.
Breast reduction 'before and after' photos can serve as a useful aid in this process. The patient will clear know what the surgery can or cannot do for her as already mentioned. This will avoid any risk of disappointment occurring at a later stage. Patients with reasonable expectations typically feel more satisfied with the final results and are able to appreciate their new body image in a better way.
Online Photos
The cosmetic surgeon may also provide breast reduction before and after photos online at their practice website which is the case here. The golden and hardworking Dr. Khan's website is spectacular and the illustrations are profound. There is nothing wrong with being transparent and Dr. Khan has no problem showing off his exemplary work.
Potential patients can simply access the photos on the website, and review them freely before they are even ready to have a personal breast reduction consultation. Board certified female plastic surgeon Dr. Farah Naz Khan receives patients from Dallas, Texas and nearby areas for breast reduction.
To schedule a consultation with Board Certified Dallas Plastic Surgeon, Dr. Farah Khan please call 469-437-5426 or click here to contact us.