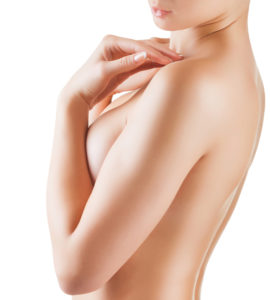 Cost is an important starting point for many women who seek a cosmetic surgery procedure such as breast reduction. The costs will not covered by health insurance if the procedure may be performed only for cosmetic reasons. During the pre-op consultation, the surgeon will discuss the costs and other aspects of breast reduction.
The first goal of a responsible surgeon will be to educate the patient about all aspects of breast reduction and help her make a well-considered decision. Board certified female plastic surgeon Dr. Farah Naz Khan provides breast reduction surgery to patients in Dallas, Texas and surrounding locations.
Financial Factors
The sticker price of breast reduction surgery can vary from one practice to another, and sometimes even from one to patient to another at the same practice. A number of factors will influence the costs.
Surgeon's Fee
The fee charged by the surgeon is an important component in the overall cost of breast reduction cosmetic surgery procedure. This may vary according on the skills, experience and recognition of the surgeon. The American Society of Plastic Surgeons (ASPS) recommends patients to choose a board certified plastic surgeon for their needs.
Location of the Practice
The cost of living may differ from one region to another, which will impact the cost of various products and services available in a particular region, including the cost of surgical services. Plastic surgery practices located in main metropolitan areas and prime urban centers often have to bear higher real estate costs and other overheads, which could marginally increase the breast reduction costs.
Anesthesia and Operating Room Expenses
The surgeon will usually have an option to perform breast reduction surgery at a hospital, an accredited surgical center, or a private surgical suite. The costs and benefits in each case will vary. If the surgeon decides to perform breast reduction using general anesthesia, the fee charged by the anesthesia team should be considered.
Other Expenses
Other expenses related to breast reduction surgery may include costs of medical tests, mammograms, prescription medications, surgical bra, and post-operative visits to the surgeon's office. Patients should take into account all these related expenses to have an accurate estimate of the overall costs of the procedure.
Extent of Surgery
In a few cases, the patient may only have excess fatty tissue in the breasts, which could be simply removed using liposuction. Some other patients may require a combination of breast tissue reduction and liposuction. Breast lift may have to be performed in conjunction with breast reduction for a few patients. The costs can vary according to the extent of surgery performed.
Insurance and Financing
Breast reduction surgery may be fully or partly covered by insurance if the procedure is performed as a medical necessity. The surgeon's office will help complete the requisite documents in such a situation to receive insurance reimbursement.
Other patients who receive breast reduction for cosmetic reasons can explore various financing options. Board certified female plastic surgeon Dr. Farah Naz Khan receives patients from Dallas, Texas and other cities and towns in the mighty state of Texas for breast reduction.
To schedule a consultation with Board Certified Dallas Plastic Surgeon, Dr. Farah Khan please call 469-437-5426 or click here to contact us.