Botox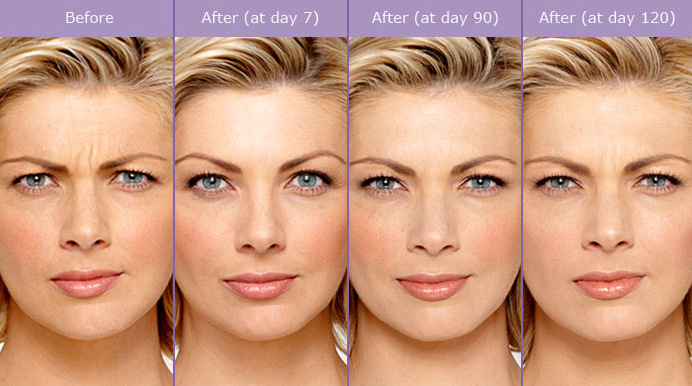 Botox is a safe and proven non-surgical injection procedure that can reduce mild to moderate facial lines and wrinkles occurring due to facial muscle movement. During the initial Botox consultation, the treatment provider will inform you of the steps involved in the procedure.
The treatment generally involves only a single session and takes up to 20 minutes to complete. Patients can resume their regular routine right after the procedure. Board certified female plastic surgeon Dr. Farah Naz Khan provides Botox wrinkle removal injectable treatment to patients in Dallas, Plano, Texas, and surrounding locations.
Understand the Botox Procedure
Patients should work with a certified treatment provider for administering the injections. The injection provider should be a board-certified plastic surgeon. With that said, patients should research online about the Botox treatment or speak with people that have had the procedure before. Candidates should make a well-informed decision after comprehending the benefits and limitations of Botox treatment.
Selecting a Botox Provider
The next step is for patients to look for an advanced medical spa after understanding more about the treatment. The med spa should be well-equipped for providing the injections in a safe and professional manner. It is recommended that you choose a practice operating under the leadership of a board certified plastic surgeon. These practices are likely to offer latest safety guidelines and follow best practices while providing patients with a high standard of care.
Disclosing Information
Relevant information as needed by the treatment provider for providing Botox injections should be openly disclosed by the patient. You should let the injection provider know if you are using any muscle relaxants, sleeping pills, or allergy medications.
Patients that use blood thinning drugs, such as aspirin on a regular basis should discontinue the use of these medications. Your Botox injection provider will ask you to stop using these drugs for a few days before the treatment to reduce the risk of bruising and bleeding. Furthermore, patients would also be asked to stop smoking before the Botox injections.
Injection Appointment
It doesn't take more than a few minutes for an experienced treatment provider to inject the medications. The treatment provider will first mark the facial areas and disinfect the skin with a mild cleansing solution. They will ensure that you are comfortable by using a topical numbing cream at the injection site. Anesthesia is not required for the procedure.
Fine gauge microneedle will be used by the treatment provider for delivering Botox precisely in the hyperactive facial muscles that result in the formation of wrinkles on the outer surface. Botox is useful in treating crow's feet and frown lines around the eyes. The treatment provider may also use the medication for off-label purposes depending on individual requirements. It takes 1 to 3 injections for treating one particular muscle.
Caring After the Procedure
You should not lie down for at least four hours after the Botox injection. Correlating with this, you should not massage the treatment area for at least 12 hours after being injected. Female cosmetic surgeon Dr. Farah Naz Khan receives patients from Dallas, Plano, Texas, and nearby areas for Botox wrinkle reduction injectable procedure.
Contact Board Certified Dallas Female Plastic Surgeon, Dr. Farah Khan to Schedule a Consultation
To schedule a consultation with Board Certified Dallas Plastic Surgeon, Dr. Farah Khan please call 469-437-5426 or click here to contact us.
Taking patients from in and around Dallas, Plano, Fort Worth, Grapevine, Garland, Mesquite, Carrollton, Irving, Frisco, Texas and more.