Recovery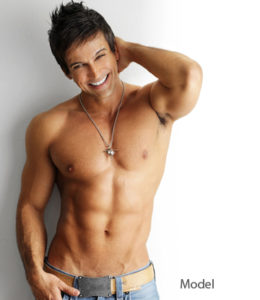 Recovery is a vital component in a major cosmetic surgery procedure such as gynecomastia. During the initial consultation, the surgeon will explain various aspects of male breast reduction procedure, and discuss how long it will be before the patient return to his normal level of work and activity.
The patient should be prepared to diligently following the surgeon's guidelines for recovery in order to achieve safe and successful results. Judicious, majestic, and board certified female plastic surgeon Dr. Farah Naz Khan provides gynecomastia surgery to patients in Dallas, Texas and surrounding locations in this part of this high flying and wonderful state.
Instructions for Post-op Care
Following the surgery, the patient and his caregiver will be provided detailed instructions about post-operative care. This will include information about:
Maintaining the temporary surgical drains, if they have been placed
Normal symptoms that a patient is likely to experience after gynecomastia cosmetic surgery
Any potential signs of complications when the patient should contact the surgeon's office
Restrictions on smoking and taking blood thinners or certain other types of medications
Wearing a compression garment full-time for a certain number of days
Visiting the surgeon's office for the first post-surgical appointment
Immediate Post-Operative Phase
The patient will need to take extra care during the first three to four days following male breast reduction surgery. He should stay confined to the home and take plenty of rest. However, he can perform short walks or light activities after a day within the home to improve blood flow in the affected sites. Vigorous movement of the shoulders should be avoided in the first few days, and the arms should not be lifted up vertically.
Mild pain and discomfort may occur in the first three to four days, but if the pain is severe or long-lasting, the patient should get in touch with the surgeon. Mild bruising and swelling may be experienced initially. Swelling can be alleviated with ice therapy in the first two days, but complete swelling will only resolve gradually over several weeks.
Recovery Time Frame
Recovery time will vary according to the extent of breast tissue removed, and whether the procedure included breast gland tissue excision or fat tissue liposuction or both. Patients on average will require about one week at home before they can return to their normal routine or go back to their workplace.
Taking pain medications and antibiotics, if any prescribed by the surgeon, wearing compression garment, caring for the drains, and avoid any strain on the incisions in the first week will help to expedite recovery. Most patients will have their first follow-up visit to the surgeon scheduled in about one week. Sutures and drains will usually be removed during this visit.
Low impact exercises can start in about two to three weeks, but upper extremity progressive resistance exercises should not be started before three to four weeks. Direct sun exposure should be avoided for about two months, until bruising and most of the swelling has subsided. Scarring and diminished skin elasticity will occur in some patients, which will improve over time.
Outstanding and board certified female plastic surgeon Dr. Khan receives patients from Dallas, Texas and other suburbs and cities in this region of the energy powerhouse that is known as Texas for male breast reduction.
To schedule a consultation with Board Certified Dallas Plastic Surgeon, Dr. Farah Khan please call 469-437-5426 or click here to contact us.