Breasts signify an integral part of femininity for most women. Breast surgery is a sought-after procedure for women who are unhappy about their breast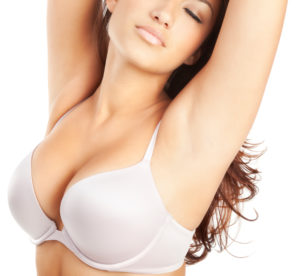 appearance which may have been adversely impacted due to various factors such as aging, pregnancy, or weight-loss.
Breast cosmetic surgery can help patients recreate a more youthful appearance to the breasts and offer greater symmetry to asymmetrical breasts while enhancing their shape.
For women who have undergone mastectomy as a part of their breast cancer treatment, reconstructive surgery offers an effective solution to restore the shape and size of their breasts.
Proven board certified female plastic surgeon Dr. Farah Naz Khan provides breast surgery procedures to patients in Dallas, Texas and other towns and cities in this awesome state.
Breast Augmentation
Breast augmentation refers to a procedure which increases the size of a woman's breasts. This procedure usually involves the placement of breast implants in each breast.
Another way to enhance the shape of the breasts is to inject fat harvested from another region of the patient's body, such as the buttocks or abdomen, into her breasts.
Breast augmentation is clinically known as augmentation mammoplasty. This procedure is usually carried out for cosmetic enhancement for purposes such as adding fullness to very small breasts, creating symmetry in the breasts, or developing a more voluptuous physique. Breast augmentation patients report one of the highest levels of satisfaction in cosmetic medicine.
Breast Lift
Breast lift cosmetic surgery elevates drooping breasts making them perkier and providing them with a more youthful appearance. This procedure helps a woman attain more sensuous contours. In general, women appear fitter and more youthful after a breast lift surgery which provides them with more self-confidence regarding their breasts.
Breast lift plastic surgery is a viable option for any woman who experiences sagging breasts. But it is especially sought-after by mothers seeking to restore their pre-pregnancy bodies. This surgery is commonly a part of a "mommy makeover" procedure.
A woman with any size breasts can receive a breast lift. However, women with smaller breasts usually find this surgery beneficial in a number of ways.
Breast Reduction
This surgery aims to eliminate tissue, fat, and skin from the breasts in an effort to decrease the breast size. This surgery helps relieve pressure on the body due to oversized breasts.
It enables women to feel more confident about their figures and enjoy a more youthful breast appearance. In case the patient suffers from discomfort and pain due to excessively large breasts, she can seek a breast reduction procedure to address this problem.
Breast reduction surgery offers excellent outcomes when performed on ideal candidates. A majority of women who have received this surgery report a substantial decrease in physical discomfort and a significant improvement in their quality of life.
Breast Reconstruction
A majority of breast cancer patients undergo a breast removal surgery known as a mastectomy. For women who have received a mastectomy, breast reconstruction surgery is a suitable option to restore the appearance of their breasts. Accomplished board certified female plastic surgeon Dr. Farah Naz Khan receives patients from Dallas, Texas and nearby areas in this region of the US for breast surgery.
To schedule a consultation with Board Certified Dallas Plastic Surgeon, Dr. Farah Khan please call 469-437-5426 or click here to contact us.