Breast reduction is a significantly invasive cosmetic surgery procedure, usually performed with the patient under general anesthesia. Patients should carefully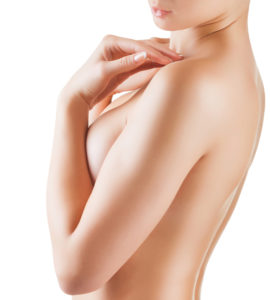 choose the best surgeon for their needs in order to achieve safe and desirable results.
Board certified female plastic surgeon Dr. Farah Naz Khan provides breast reduction surgery to patients in Dallas, Texas and surrounding communities.
Professional Credentials
The dedicated Dr. Farah Naz Khan practices plastic and reconstructive surgery in Dallas, Texas. She performs a wide range of cosmetic and reconstructive procedures such as 24-hour recovery breast augmentation, body contouring, mommy makeovers, facial surgery, liposculpting, and breast revision cosmetic surgery.
After having completed a clinical and research fellowship in breast reconstruction and microsurgery, Dr. Khan realized that she had found her calling.
Thereafter, she was admitted to the coveted integrated Plastic Surgery residency training program at the University of South Florida. Throughout her six-year residency duration, she received training at many renowned institutions such as the Moffitt Cancer Center and Tampa General Hospital. Dr. Khan has extensive training in almost every aspect of plastic surgery.
Complete Personal Commitment
Dr. Khan firmly believes that it is a matter of honor and a privilege to be a cosmetic surgeon. Her patients feel encouraged by her warm and detailed approach. She makes sure that the patient receives complete information on the surgical procedure that they are interested in including its advantages, limitations, and risks.
The accomplished Dr. Khan understands that every patient is different and has unique goals and desires. She works dedicatedly to ensure that patients get the results that they want safely and effectively.
Why Select an ABPS Board Certified Surgeon?
The focused Dr. Khan has board certification from the eminent American Board of Plastic Surgery (ABPS). The ABPS is the foremost board of plastic surgery in the US, and is the only board that the American Board of Medical Specialties recognizes.
Upon selecting an ABPS board-certified cosmetic surgeon, the patient is guaranteed that the surgeon has received a specific number of years of training exclusively in the field of plastic surgery.
Board certified surgeons usually invest in the highest quality standards, pursue on-going education, and follow the most recent safety protocols to offer their patients safe and desirable results.
The judicious Dr. Khan endeavors to provide her patients with the most advanced and safest surgical techniques available. She routinely attends national Plastic Surgery conferences and is an American Board of Plastic Surgery (ABPS) diplomate. Furthermore, she is a member of the Dallas Society of Plastic Surgeons and the American Society of Plastic Surgeons (ASPS).
Combining Art and Science
Dr. Khan has a strong ability to use the best principles of art and science to create remarkable aesthetic results in gynecomastia surgery. Her keen artistic sense allows her to create results that are more balanced and harmonious with a focus on shape, symmetry, and form.
An interesting fact in this regard is that Dr. Khan enrolled at the world-renowned Parsons New School of Design in New York City during her training years. Here, she painted, sketched and sculpted models of the human body. This gave her an opportunity to understand the subtleties of the human form from an artistic point-of-view.
Board certified female plastic surgeon Dr. Farah Naz Khan receives patients from Dallas, Texas and nearby areas in the majestic Lone Star State for breast reduction surgery.
Board certified female plastic surgeon Dr. Farah Naz Khan receives patients from Dallas, Texas, and nearby areas for breast implant revision surgery.
To schedule a consultation with Board Certified Dallas Plastic Surgeon, Dr. Farah Khan please call 469-437-5426 or click here to contact us.