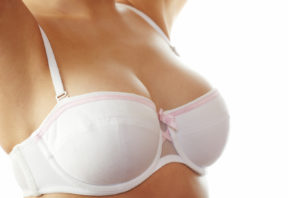 Breast cosmetic surgery is an excellent option for patients seeking to restore a more youthful breast appearance, attain more symmetry or proportion in the breasts, or make other aesthetic changes to their breast shape.
Women who have lost one or both the breasts due to a mastectomy and wish to restore their breast shape and size may consider breast reconstruction surgery.
During the pre-op consultation, the breast surgeon may show the patient before and after pictures of previous breast surgery patients. These images create more transparency and trust between the patient and the surgeon. Furthermore, they enable the patient to understand the potential outcomes of the procedure and make a well-informed decision.
Board certified female plastic surgeon Dr. Farah Naz Khan provides breast surgery procedures to patients in Dallas, Texas and surrounding communities.
Visual Proof for Prospective Patients
A surgeon can help a new patient feel more assured about the surgery and its potential outcomes by showcasing before and after photos of previous breast surgery patients. After the patient sees images of other people and comprehends what breast cosmetic surgery can and cannot do, she can make a more informed decision about the procedure.
A majority of patients understand that if the breast surgery offered appealing results to another patient, it could potentially do the same for them as well. This conclusive evidence is presented through before and after images, which helps build an environment of trust and open communication between the patient and the surgeon.
A Picture Says More than a Thousand Words
Breast surgery 'before and after' pictures can provide the patient with the true picture much more effectively than words. The surgeon will definitely provide patients will in-depth details on the breast surgery verbally as well. However, words can be challenging to understand and open to interpretation. At times, they can even be simply incredulous.
However, before and after images provide a compelling and direct visual effect. Pictures are not constricted by the barriers of language allowing them to portray the real story. But the surgeon should not modify or photo-shop the pictures that they present to the patient during the consultation as this could misguide her or him (could be a boyfriend or a husband pursuing this).
The adage, "A picture is worth more than a thousand words," is quite true in the case of breast surgery before and after pictures. And what is amazing is that this line was meant for a normal picture; the person who concocted this line probably never envisioned a digital picture. Digital pictures take clarity to an entirely new level.
On top of this, now someone can see a picture that offers more than all the pictures previously took, or drawn, anywhere they are. And they don't even have to carry around the picture in their pocket or purse. The picture can be seen on their smart phone which they could most likely own already.
If they don't have a smart phone with Internet access, they can see these images at their home with their home computer and so on. Now someone can make a pivotal decision without the entire neighborhood knowing.
Social Media Use to Increase Awareness
Social media platforms have almost universal usage every day. Plastic surgeons can harness the strength of these social media platforms to spread breast surgery before and after photos to increase public awareness of these surgeries. Websites are huge in this domain and Dr. Khan has a remarkable website that shows some of her stellar work.
Pinterest, Facebook, Instagram, and YouTube are popular picture sharing sites. Using these sites can make a remarkable difference in the surgeon's efforts to engage with their audience.
The correct use of breast surgery 'before and after' pictures on social media platforms can play a crucial role in connecting the surgeon with their audiences. These pictures also offer patients an opportunity to make a perspicacious decision based on demonstrable evidence. Transparency is the key and Dr. Khan has nothing to hide. Her outstanding work speaks for itself.
Patient and committed board certified female plastic surgeon Dr. Farah Naz Khan receives patients from Dallas, Texas and other towns and cities in this majestic American state for breast surgery.
To schedule a consultation with Board Certified Dallas Plastic Surgeon, Dr. Farah Khan please call 469-437-5426 or click here to contact us.