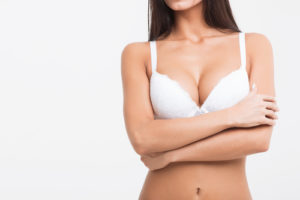 Only the patient should make the decision to proceed with a cosmetic surgery procedure such as liposuction. No one else should influence this decision.
But the patient should decide to go ahead with the procedure after proper deliberation, and clarifying all concerns and doubts that they may have.
Patients with complete clarity will typically accomplish the highest levels of satisfaction in the end. A responsible surgeon will answer any questions that the patient may have in a concise and accurate manner.
Board certified female plastic surgeon Dr. Farah Naz Khan provides liposuction body sculpting to patients in Dallas, Texas, and surrounding locations.
Questions about the Surgeon
Do you have a board certification in plastic surgery?

Can you tell me about your background and experience in the field of plastic surgery?

Do you have specific experience in the area of liposuction, and what is your rate of patient satisfaction in this procedure?

What surgical facility would you recommend for liposuction in my case?

Do you have operating privileges at one of the local hospitals?

If there is an emergency during or after the surgery, would you practice be equipped to manage it?

In case I am unhappy with the outcomes of liposuction, would you undertake revision surgery?
Questions about Liposuction Surgery
Is liposuction an appropriate procedure for me?
What surgical technology and technique would you use for my procedure?
Will the procedure involve local anesthesia or general anesthesia?
What will be the time taken to complete the surgery? Can I return home on the same day?
Do I need to undertake any specific preparatory steps prior to the procedure?
Can I see a video of the procedure or review liposuction before and after images of previous patients?
Questions about Recovery
Will liposuction recovery be painful?

How much downtime is associated with liposuction surgery?

Are there any measures that I can take for a faster and safer recovery?

Are there any associated risks and complications that I should know about?

When can I return to work or resume my regular routine, including exercise?
Questions about Costs
How much does liposuction

cosmetic surgery

cost?
Does your cost estimate include pre and post-operative expenses?
Will the costs decrease if liposuction is undertaken at a surgical center rather than at a hospital?
Will there be additional costs associated with post-op appointments?
Can I get a discount if I choose to undergo more than one procedure at the same time?
Will your staff be able to offer me guidance on insurance and financing options?
If the patient is unclear about the surgeon's answers, they should request them to clarify further to attain complete satisfaction before proceeding with the liposuction surgery.
In addition, the patient should also ask to see patient testimonials to learn from the experience of previous patients who have undergone liposuction from the surgeon.
Board certified female plastic surgeon Dr. Farah Naz Khan receives patients from Dallas, Texas, and nearby areas for liposuction body contouring.
To schedule a consultation with Board Certified Dallas Plastic Surgeon, Dr. Farah Khan please call 469-437-5426 or click here to contact us.