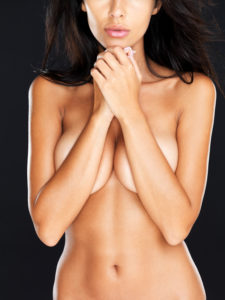 The patient will undergo an in-depth consultation with the surgeon before the breast cosmetic surgery. The consultation offers her an opportunity to familiarize herself with the breast surgery procedure and understand whether it is appropriate for her.
Patients should freely ask questions during the pre-op consultation and ensure all their concerns are addressed. Committed board certified female plastic surgeon Dr. Farah Naz Khan provides breast surgery to patients in Dallas, Texas, and surrounding communities in this amazing part of America.
Questions to Ask
During the initial consultation, the patient can ask the breast surgeon the following questions. Enlisting the questions beforehand can help her ensure that she does not miss out on anything important to ask the surgeon.
Which board certified you in plastic surgery?
Do you have specialized plastic surgery training?
Do you have operating privileges at a surgical center or local hospital?
Have you performed breast cosmetic surgery

procedures previously?
What are the qualifications and experience of your team?
Where are a majority of your patients from?
Am I an ideal breast surgery candidate?
Are there any nonsurgical or less invasive procedures that can offer me the aesthetic results that I seek?
In a breast procedure, what are excellent, average and poor outcomes? Please offer information on each outcome scenario.
Can you provide before and after breast surgery photos?
Can I see previous patient testimonials detailing their surgery experience?

Will you perform the surgery at an accredited facility?
Do you engage an anesthesiologist or a nurse anesthetist for surgeries?
What are the emergency protocols that you follow?
Will I be able to speak with you during every appointment at your practice?
Approximately how much time will be taken to perform the breast surgery in the operating room?
What medical examinations and clearances will I need prior to the surgery?
What are the possible complications involved in breast surgery?
What is the frequency of these complications occurring?
If I have questions or concerns after the surgery, can I contact you?
What is the level of swelling, pain, discomfort, and bruising that I should anticipate after breast surgery?
Considerations about the Plastic Surgeon
When choosing a breast surgeon, the patient should consider the following:
Did the surgeon review your medical history (allergies, health history, and past surgeries among other factors)?

Were you able to gather all the information that you were seeking during the initial consultation?

Was the surgeon attentive when listening to your questions and concerns?

Did the surgical plan sound appropriate? Was it tailored to your specific needs or an "off-the-rack" approach?

Did you have a positive feeling about the surgery and breast surgeon following the consultation?

Do you find the before and after photos appealing?
To gather more information on the surgeon and their practice, the patient may review the surgeon's website. Preparing a list of questions beforehand can be very beneficial for the patient as it ensures that she does not miss out on receiving vital information.
Kind board certified female plastic surgeon Dr. Farah Naz Khan receives patients from Dallas, Texas, and other towns and cities in this region of The Lone Star State for breast surgery.

To schedule a consultation with Board Certified Dallas Plastic Surgeon, Dr. Farah Khan please call 469-437-5426 or click here to contact us.