Best Forehead / Brow Lift Plastic Surgeon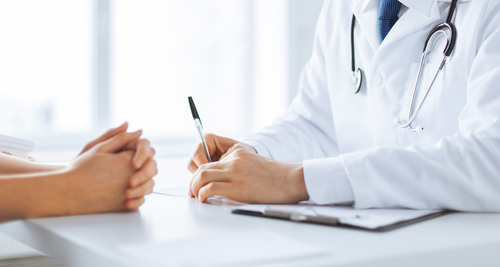 Highly trained and experienced surgeons should be consulted for performing a forehead lift if you want to attain maximum benefits in a predictable and safe manner. Patients should choose the best surgeon by investing time and effort. The first thing you need to look for is how comfortable you feel with the plastic surgeon. You should also consider their expertise and professional credentials as factors.
At your initial consultation, you should feel free to ask questions and satisfy yourself about the surgeon and their practice. Board certified female plastic surgeon Dr. Farah Naz Khan provides forehead lift / brow lift surgery patients in Dallas, Plano, Texas, and surrounding communities.
Using Advanced Surgical Techniques
The committed Dr. Khan invests time and effort to stay up to date with the latest developments and innovations in the field of forehead lift cosmetic surgery. The procedures performed by him are less invasive, safer, and more effective. She adopts the best standards and practices while following all current safety protocols.
Dr. Khan also uses her professional community memberships to engage with peers and experts in the plastic surgery field. Her participation in conferences and national seminars makes her a knowledgeable treatment provider.
Keen Eye for Aesthetics
The hard working Dr. Khan believes like all other cosmetic surgery procedures, brow lift is also not just about shaping the brows. It is about creating an attractive upper face which adds to the overall appearance of the patient. She combines the principles of art and science to provide sculpted, proportionate and natural looking outcomes.
A conservative surgical approach is followed by Dr. Khan while keeping all aesthetic goals of the patient in mind. She will provide optimal cosmetic results within the defined safety protocols.
Personalized Compassion and Care
The accomplish shed Dr. Khan is deeply committed to offering individualized attention and care to all her patients. She adopts a compassionate approach for making patients comfortable. You can tell her your concerns and doubts to have her clear them in a respectful and patient manner.
Choosing an ABPS Board Certified Plastic Surgeon
Dr. Khan is ABPS board certified in plastic surgery. This distinguishes her from most plastic surgeons in the United States. The American Board of Medical Specialties has only recognized ABPS for providing certifications to plastic surgeons. Rigorous selection process is followed by the board. ABPS board certification is an automatic assurance for the patient that the plastic surgeon has served the minimum number of years in training.
Customized Treatment Plans
Brow lift cosmetic surgery can be performed through different techniques. You may need to combine it with other upper facial procedures for creating harmonious results. Patient's unique facial anatomy is evaluated by Dr. Khan for creating a customized plan that matches the needs of the patient.
This allows her to achieve targeted results in a less invasive manner. Patients of Dr. Khan go through reduced discomfort, risk, and downtime because of her customized surgical approach. Patients tend to be satisfied with the results because she ensures desirable and safe results by avoiding a one size fits all approach.
Female cosmetic surgeon Dr. Farah Naz Khan receives patients from Dallas, Plano, Texas, and nearby areas for brow lift / forehead lift surgery.
Contact Board Certified Dallas Female Plastic Surgeon, Dr. Farah Khan to Schedule a Consultation
To schedule a consultation with Board Certified Dallas Plastic Surgeon, Dr. Farah Khan please call 469-437-5426 or click here to contact us.
Taking patients from in and around Dallas, Plano, Fort Worth, Grapevine, Garland, Mesquite, Carrollton, Irving, Frisco, Texas and more.