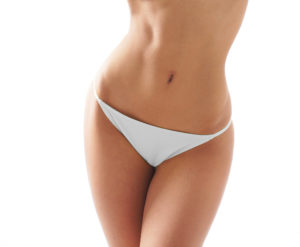 You probably want to know when it is safe for resuming fitness activities and exercise if you have recently had a tummy tuck. You may experience complications, such as scarring and poor wound healing if you resume your exercise routine too soon following the tummy tuck procedure. You may also require a follow-up surgery in this case.
Khan Plastic Surgery, led by board certified female plastic surgeon Dr. Farah Naz Khan, provides abdominoplasty or tummy tuck surgery to patients in Dallas, Plano, Texas, and surrounding locations.
When to Resume Your Exercise Regimen
People that have a tummy tuck cosmetic surgery performed are often eager to resume their exercise routine to maintain their trim, new physique. However, you should avoid doing this. Your surgeon may ask you to wait 4 – 10 weeks following the tummy tuck procedure depending on the extent of the surgery.
You may want to start slowly with a few repetitions if you do begin. You should pay extra-close attention to your form. Ask your surgeon for personal trainer referrals if you have never exercised before. This will ensure that you recover in a safe and smart manner.
There are no fixed guidelines for exercising after a tummy tuck plastic surgery procedure. Correlating with this, most surgeons agree on not placing too much stress on the stomach muscles until they have completely healed.
You may want to start slowly with light weights and build strength in the upper body. You can do step-ups, calf raises, and thigh exercises using resistance bands for strengthening the legs. Avoid squats, planks, sit-ups, pull-ups, and lifting exercises until you have fully healed.
You can begin sit-ups, crunches, and planks once the surgeon gives you the nod. Stemming from this, make sure you start slowly and increase the intensity gradually. Listen to your body, set reasonable goals, and pay attention to form. Ease back if something doesn't feel right and you experience pain.
Modify Your Daily Chores
You should not perform any chores that involve lifting objects which weigh over 5 pounds for at least 6 weeks. This can mess with the incision site and result in scarring or bleeding. You can shop, cook, and drive after the first or second week.
You should ask your surgeon when you can leave your home following the surgery. This depends on individual anatomy and extent of surgery. You may need to take at least 4 weeks off work if you had a more extensive procedure. You should avoid swimming and bathing for the first 4 weeks. Don't soak the incision site or dry the skin vigorously following a shower.
You may be asked to wear a special compression bandage for a minimum of 23 hours every day in the first month. This will allow the treated area to heal properly. It will also prevent blood clots from occurring. Your surgeon may give you a different compression bandage after the first four weeks. This compression bandage will allow you to perform more active chores.
Cosmetic surgeon Dr. Farah Naz Khan receives patients from Dallas, Plano, Texas, and nearby areas for abdominoplasty or tummy tuck surgery.
Contact Board Certified Dallas Female Plastic Surgeon, Dr. Farah Khan to Schedule a Consultation
To schedule a consultation with Board Certified Dallas Plastic Surgeon, Dr. Farah Khan please call 469-437-5426 or click here to contact us.
Taking patients from in and around Dallas, Plano, Fort Worth, Grapevine, Garland, Mesquite, Carrollton, Irving, Frisco, Texas and more.