Breast Implant Removal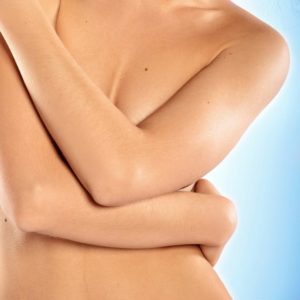 The choice of a surgeon for the breast explantation cosmetic surgery is a decision that will influence the patient's life for several years to come, if not their entire lifetime. A successful surgery will offer the patient substantial benefits as long as a skilled and experienced plastic surgeon performs it.
The chances of poor results increase in the hands of a relatively inexperienced surgeon. This may lead to additional expense, time as well as disappointment for the patient in the end.
Patients looking for breast implant removal should carefully find an experienced plastic surgeon because working with a lesser qualified surgeon could cause a variety of unwanted health and cosmetic consequences, complications from the surgical procedure, and extra costs related to revision surgeries.
Board certified female plastic surgeon Dr. Farah Naz Khan provides breast implant removal to patients in Dallas, Texas, and surrounding locations.
Your Decision
Once you have chosen a board certified plastic surgeon experienced in breast implant removal procedure, you should freely communicate with them to make sure your surgeon understands your needs and desires. It may be a good idea to ask how many en bloc or total capsulectomy surgeries he or she has performed in the past.
You can also request to speak with one of your surgeon's past patients who has had en bloc breast implant removal procedure to know about her experience. Lastly, you may ask for implant removal before and after pictures related to the surgeon's earlier patients. 
It is essential that you and your surgeon are on the same page about your goals and expectations from the surgery. To ensure that your surgeon knows your priorities, make a list of all your key points of discussion and carry the list with you to the initial consultation. This will ensure that you do not forget to share any issues, ask any questions or seek clarification for your doubts during the consultation.
Choosing an ABPS Board Certified Plastic Surgeon
Breast implant removal patients should preferably try to work with a surgeon who has certification from the American Board of Plastic Surgery (ABPS). To acquire this certification, a surgeon must have a certain minimum number of years of surgical training. In addition, they should also go through residency training for a period of at least three years and pass both written and oral examinations.
On the completion of the training, the surgeon will require to submit documentation on all the cases that they have undertaken to the board. The board also requires the surgeons to clear renewal exams every ten years so as to maintain their certification.
ABPS certified plastic surgeons will generally invest in best surgical practices and superior medical standards, take on cutting-edge surgical procedures, pursue continuing education, and keep an eye on the latest safety protocols to deliver safe and outstanding results to their patients.
Bedside Etiquette
Patients should look for a doctor who is friendly and makes her feel completely comfortable at every stage of her breast implant procedure. The patient is likely to be more satisfied with her final results if she chooses a doctor with whom she is able to build a good rapport during the initial consultation.
Board certified female plastic surgeon Dr. Farah Naz Khan receives patients from Dallas, Texas, and nearby areas for breast implant removal. 
Contact Board Certified Dallas Plastic Surgeon, Dr. Khan to Schedule a Consultation
To schedule a consultation with Board Certified Dallas Plastic Surgeon, Dr. Farah Khan please call 469-437-5426 or click here to contact us.
Taking patients from in and around Dallas, Plano, Fort Worth, Grapevine, Garland, Mesquite, Carrollton, Irving, Frisco, Texas and more.