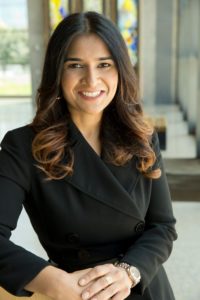 Plastic surgery is not only designed to offer patients a new appearance, but it also boosts their self-confidence and changes their perspective on life. Therefore, it is understandable that new patients are often excited to commence their cosmetic surgery journey as soon as possible.
But it is vital for them to evaluate their options properly prior to scheduling their surgery. Cosmetic surgery is a complex procedure, which should only be performed by a highly qualified and experienced surgeon for best outcomes.
Board certified female plastic surgeon Dr. Farah Naz Khan provides aesthetic and reconstructive procedures to patients in Dallas, Texas, and surrounding communities.
Vital Considerations
Ideally, the patient should enlist any questions that they may have before seeking a suitable plastic surgeon for their procedure.
A concrete understanding of the areas to be assessed can help them choose the right plastic surgeon for their unique needs. It is advisable for patients to determine a surgeon with the right credentials and experience, likely an ABPS board certified plastic surgeon.
In addition, the patient should also seek a surgeon whose fees are within their budget. They should feel at ease with the surgeon's personality and bedside manner. Does the patient seek a surgeon who is friendly and makes them feel comfortable? Or one with a more business-like approach to the cosmetic surgery process?
Is the patient trying to identify a surgeon who will offer them guidance on the most appropriate techniques for them or one who follows an "off the rack" approach? Finding answers to these questions prior to a consultation with a surgeon is essential to ensure that the patient makes an appropriate decision.
Checklist for Identifying the Right Surgeon
Can you elaborate on your experience, qualifications, and background?

What number of years of experience do you have in performing plastic surgeries?

To date, how many plastic surgery procedures have you undertaken?

Can I review some before and after images of your previous work?

Am I an ideal candidate for plastic surgery? If not, what alternatives do you recommend for me?

What are your practice policies on revision surgeries if I am dissatisfied with the results?

What are the approximate costs of plastic surgery at your practice?

How long will the recovery phase be after the surgery?

What does the recovery period involve?

How long will the outcomes of the procedure last?
Selecting a Board Certified Plastic Surgeon
It is important for the patient to understand whether the potential cosmetic surgeon has been certified by the American Board of Plastic Surgery (ABPS). The ABPS certifies surgeons on the basis of stringent criteria, such as a specific number of years of training exclusively in the field of plastic surgery.
Do Your Research
Receiving a surgical procedure involves a significant time commitment. Similarly, healing from the procedure is also time-intensive. Along with investing time in the surgical process, the patient should also earmark adequate time to perform thorough research on the procedure and the surgeon in advance.
The patient should be upfront and judicious in deference to their health and money. The decision to undergo plastic surgery can be transformative for the patient, and they should try to derive the most value from their consultation to ensure that their decision is the right one.
Board certified female plastic surgeon Dr. Farah Naz Khan receives patients from Dallas, Texas, and nearby areas for a wide range of cosmetic and reconstructive procedures.
To schedule a consultation with Board Certified Dallas Plastic Surgeon, Dr. Farah Khan please call 469-437-5426 or click here to contact us.