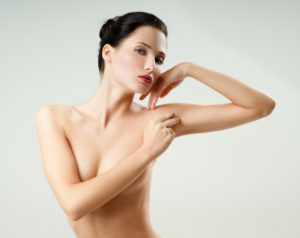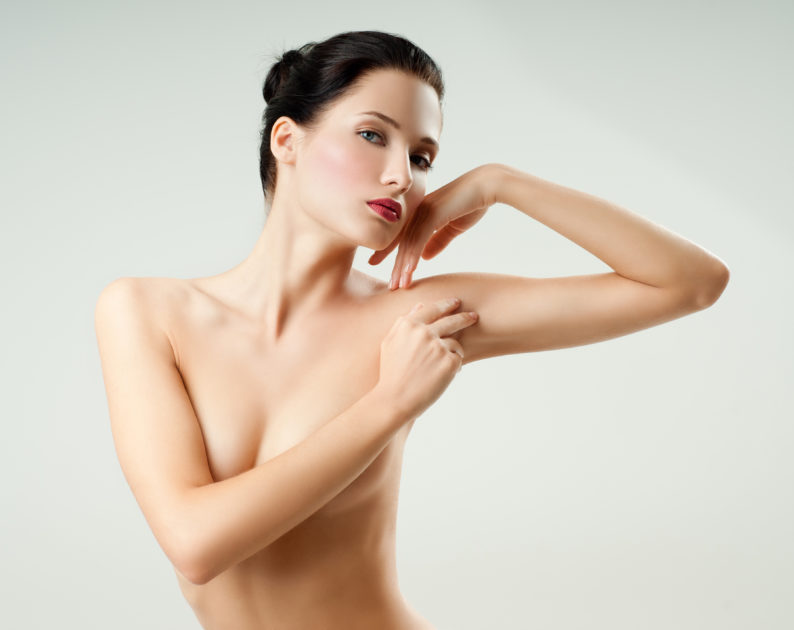 If you're considering Breast Augmentation, you may have heard of the 24 Hour Breast Augmentation Recovery procedure. This procedure, which is growing in popularity, allows patients to undergo breast augmentation surgery and recover in just one day. But not everyone is a suitable candidate for this procedure. In this blog post, we'll explore whether you could be a candidate for the 24 Hour Breast Augmentation Recovery procedure. Board-certified female plastic surgeon Dr. Farah Naz Khan provides breast augmentation to patients in Dallas, Plano, Texas, and surrounding communities.
1) The surgery
Breast augmentation surgery is a common cosmetic procedure that many women undergo to alter their breast size, shape, and/or symmetry. The procedure is performed by a board-certified plastic surgeon, who first makes an incision in the breast area and then inserts implants to achieve the desired look. During the surgery, the plastic surgeon will use specific techniques to manipulate the breast tissue and skin to create a beautiful, natural-looking result. Depending on the patient's individual needs, the plastic surgeon may also perform additional procedures such as a lift or liposuction to enhance the results. With 24-hour breast augmentation recovery, the entire process can be completed in just one day, with minimal downtime.
2) The recovery process
Recovering from a 24 Hour Breast Augmentation Recovery procedure is generally straightforward and uncomplicated. Immediately after the cosmetic surgery, you will be required to wear a special supportive garment that helps reduce swelling and support the newly-augmented breasts. The majority of patients are able to return to work and resume normal activities within 24 hours. After one week, you should expect to feel back to normal.
The majority of recovery will take place within the first two weeks post-procedure. During this time, you will experience some discomfort and soreness. In addition, you may experience some numbness, bruising, and swelling. To manage these symptoms, it's important to take all medications as prescribed and follow your doctor's instructions for recovery. You should also rest, sleep on your back or side, and avoid strenuous activities until your doctor clears you for full activity.
By following your surgeon's instructions for recovery and avoiding heavy lifting for two weeks, you can ensure that your recovery process is as smooth as possible.

3) The benefits
The 24 Hour Breast Augmentation Recovery procedure is an innovative surgical option that provides a faster recovery time than traditional breast augmentation. It is a minimally invasive cosmetic surgery procedure that can offer a number of benefits to patients.
One of the primary benefits of this type of procedure is a shorter recovery time. Typically, breast augmentation patients take up to two weeks off from work and other activities after the surgery. With the 24 Hour Breast Augmentation Recovery procedure, patients are typically able to return to their daily activities within just one day. This means less time spent away from work, school, or other commitments, as well as less time spent waiting to see results.
The procedure also offers improved comfort for the patient. With traditional breast augmentation, recovery can be uncomfortable and often requires wearing a compression garment or bandage. With the 24 Hour Breast Augmentation Recovery procedure, there is minimal discomfort and no need for compression garments or bandages.
Finally, this type of cosmetic surgery offers natural-looking results. The procedure uses smaller incisions, so scarring is minimal. Additionally, since the implants are inserted beneath the muscle, the breasts look and feel natural following the procedure.
4) The risks
It is important to note that all surgery carries with it the possibility of complications. While 24 hour breast augmentation recovery is safe and effective, there are still some risks associated with the procedure. The most common risks include infection, hematoma, asymmetry, and changes in sensation.
Infection is a possibility with any surgical procedure. With 24 hour breast augmentation recovery, the risk of infection is slightly higher due to the short period of time between the surgery and recovery. To reduce the risk of infection, it is important to follow all post-operative instructions closely and take any antibiotics as prescribed.
Hematoma is another possible complication of 24 hour breast augmentation recovery. This is when blood pools underneath the skin and can lead to pain, swelling, and discomfort. If this occurs, it is important to seek medical attention as soon as possible.
Asymmetry is also possible following 24 hour breast augmentation recovery. In some cases, one side of the breasts may be larger than the other. This can occur if the implants are not placed correctly, or if the healing process does not proceed smoothly.
Finally, changes in sensation are possible after 24 hour breast augmentation recovery. In some cases, you may experience increased sensitivity or a decrease in sensation in the breasts and nipples. This can vary from person to person and should be discussed with your doctor before undergoing the procedure.
Contact Board Certified Dallas Female Plastic Surgeon, Dr. Farah Khan to Schedule a Consultation
To schedule a consultation with Board Certified Dallas Plastic Surgeon, Dr. Farah Khan please call 469-437-5426 or click here to contact us.
Taking patients from in and around Dallas, Plano, Fort Worth, Grapevine, Garland, Mesquite, Carrollton, Irving, Frisco, Texas and more.